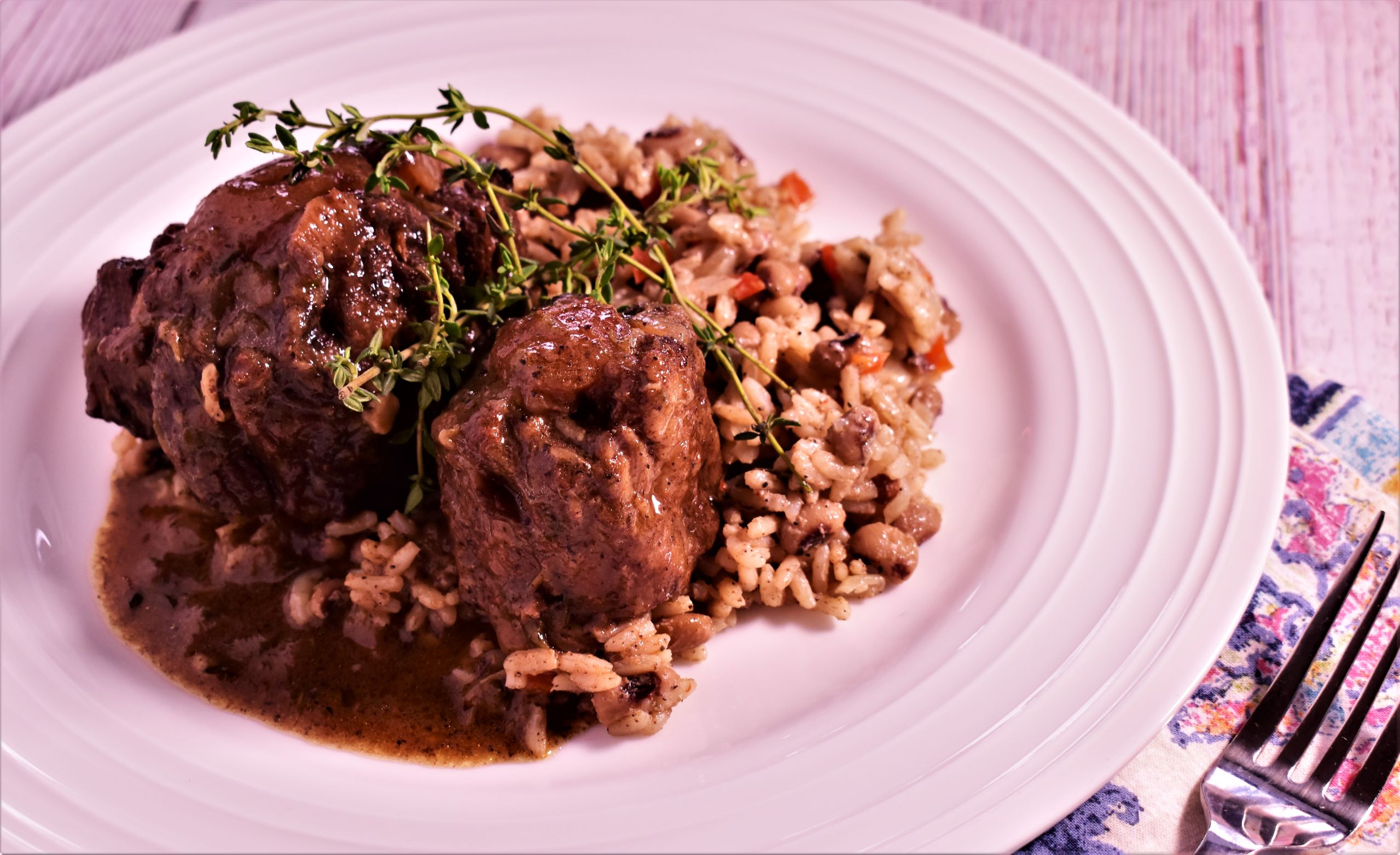 Servings
Makes 4 servings
Ingredients
3 lbs oxtails, trimmed of excess fat
6 tablespoons Magic Caribbean Jerk Seasoning™, in all
¾ cup canola oil
2 onions, julienned about ¼-inch thick
5 cloves garlic, peeled and smashed
1 jalapeno, seeded and finely diced
10 sprigs fresh thyme
2 bay leaves
4 cups chicken stock
2 cups coconut milk
---
How To Prepare
Season oxtails with about 3 tablespoons of Jerk Seasoning, being sure to cover all sides. Let rest for 20 minutes. In a heavy bottomed pot, heat canola oil on medium heat. When oil is hot, add the oxtails and brown on all sides, then remove and reserve oxtails.

Carefully pour hot oil into metal or glass container, reserving about 2 tablespoons of oil in the pot (discard extra oil). Add half of the onions and cook, adding a little stock if needed to prevent burning, until onions are soft and brown. Add garlic and jalapenos and cook until garlic is fragrant, about 2-3 minutes. Add the chicken stock, scraping bottom of pan, and reduce by half. Add the rest of the onions, thyme, bay leaves, coconut milk, the rest of the Jerk Seasoning, and the reserved oxtails and bring to a boil. Once boiling, cover and lower heat to a simmer for 3 hours, stirring occasionally. (You can also put the covered pot in a 325°F oven and cook for 3 hours.)

Once the oxtails are tender, remove them from the pot and set aside. Remove the thyme sprigs and bay leaves and skim as much fat off the top as possible. Reduce braising liquid until it has achieved a sauce-like consistency and pour over the oxtails. Serve with rice.