Whether you spell it Courtbouillon, Court Bouillon, Couvillion, or even Coubion – this delicious catfish and tomato stew is a Cajun classic that's always a family favorite. Serve over rice or with potato salad – or both!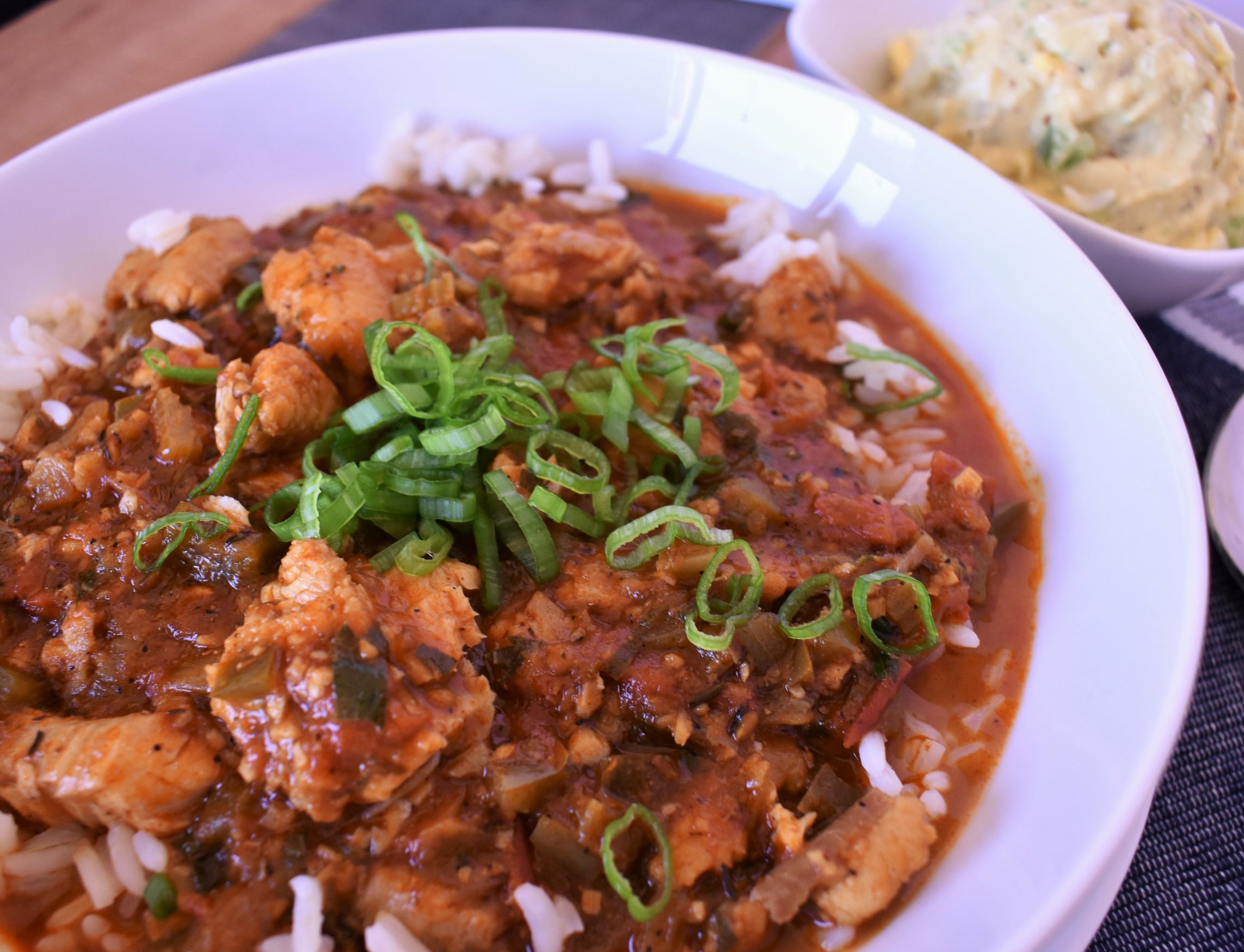 Servings
Makes 6-8 servings
Ingredients
4 tablespoons unsalted butter
2 cups onions, diced
1½ cups green bell pepper, diced
1 cup celery, diced
1½ teaspoons Kosher salt
2 tablespoons garlic, minced
4 cups fresh tomatoes, chopped
5 cups seafood stock
3 whole bay leaves
10 sprigs fresh thyme
3 tablespoons Chef Paul Prudhomme's Seafood Magic®
2 tablespoons paprika
2 tablespoons dark roux, prepared
1½ pounds catfish fillets
3 tablespoons parsley, finely chopped
2 tablespoons green onion, chopped
cooked rice, for serving
Potato Salad
, for serving
---
How To Prepare
Melt butter in a heavy bottomed pot over medium heat. Add the onions, bell peppers, celery, and salt. Sweat the vegetables until onions are translucent and starting to brown, then add the garlic and sauté for 2 more minutes. Add the tomatoes and cook down until they are mushy and broken up, about 20 minutes. Stir in the stock, bay leaves, thyme, Seafood Magic®, and paprika and heat to a simmer. Whisk in the dark roux, increase heat and bring to a boil. Stir well, reduce heat to a simmer and cook for 30 minutes, stirring frequently. Add the fish and let simmer for another 15 minutes, stirring every 5 minutes or so. While stirring, you can use the back of the spoon to break some of the large pieces of fish, or you can keep them all large if you prefer. Remove from heat and stir in the parsley and green onions. Serve hot over rice or with potato salad.