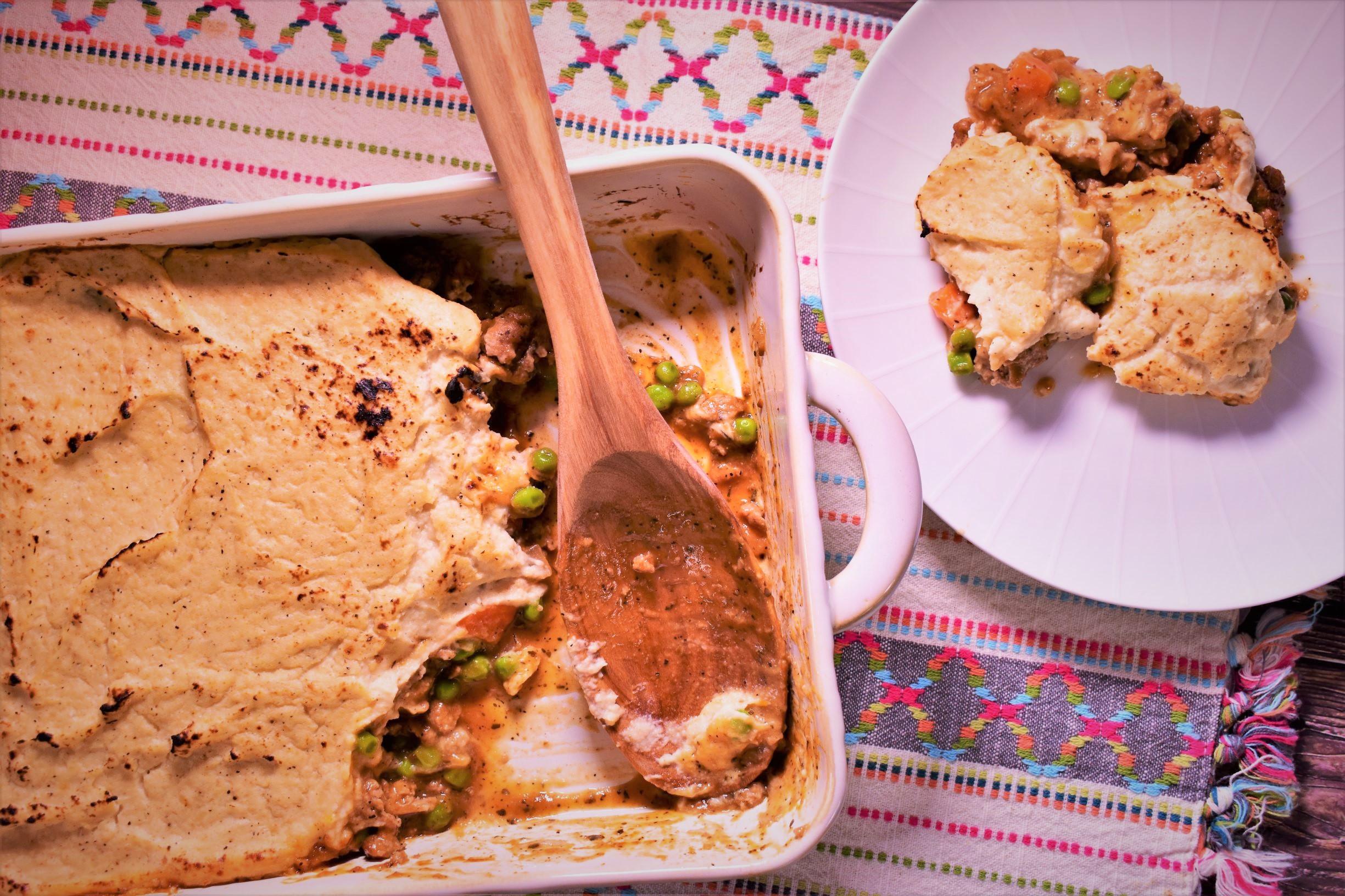 Servings
Makes 6-8 servings
Ingredients
CAULIFLOWER MASH
4–5 cups cauliflower florets
1 tablespoon Vegetable Magic®
¼ cup grated parmesan cheese
2 tablespoons cream cheese, softened
1 tablespoon heavy cream

TURKEY SHEPHERD'S PIE
2 tablespoons canola oil
1 cup chopped yellow onion
1 cup chopped carrot
1 (19.2oz) pack ground turkey
2½ tablespoons Poultry Magic®
2 tablespoons all-purpose flour
2 teaspoons tomato paste
1 teaspoon Worcestershire sauce
1½ cups unsalted chicken stock
½ cup frozen peas
---
How To Prepare
CAULIFLOWER MASH
Place a steamer insert into a saucepan and fill with water to just below the bottom of the steamer. Bring water to a boil. Add cauliflower, cover, and steam until tender, about 10 minutes.

Transfer half the cauliflower to a food processor, cover, and blend on high. Add remaining cauliflower florets, one at a time, until vegetables are creamy. Add Vegetable Magic®, parmesan cheese, cream cheese, and heavy cream and blend until fully incorporated. Set aside until ready to use.


TURKEY SHEPHERD'S PIE

Preheat oven to 400°F.

Heat canola oil in a large sauté pan over medium-high heat. When the oil starts to shimmer add the onions and carrots and cook until they begin to brown, about 3 to 4 minutes. Add the Poultry Magic® and stir to combine. Add the ground turkey, and cook until browned and cooked through, about 3 to 4 minutes. Sprinkle in the flour, stir until fully mixed in and continuing to cook for 1 more minute. Stir in the tomato paste, chicken stock, Worcestershire. Bring to a slight boil, then reduce heat to low, cover and simmer slowly for 3 to 5 minutes, or until the sauce thickens slightly. Remove from heat, add the peas, and mix well.

Add the turkey mixture to an 8x8 baking dish, then top with the reserved cauliflower mash. Place dish in oven and bake for 20 to 25 minutes, or until it bubbles. Remove and serve hot.