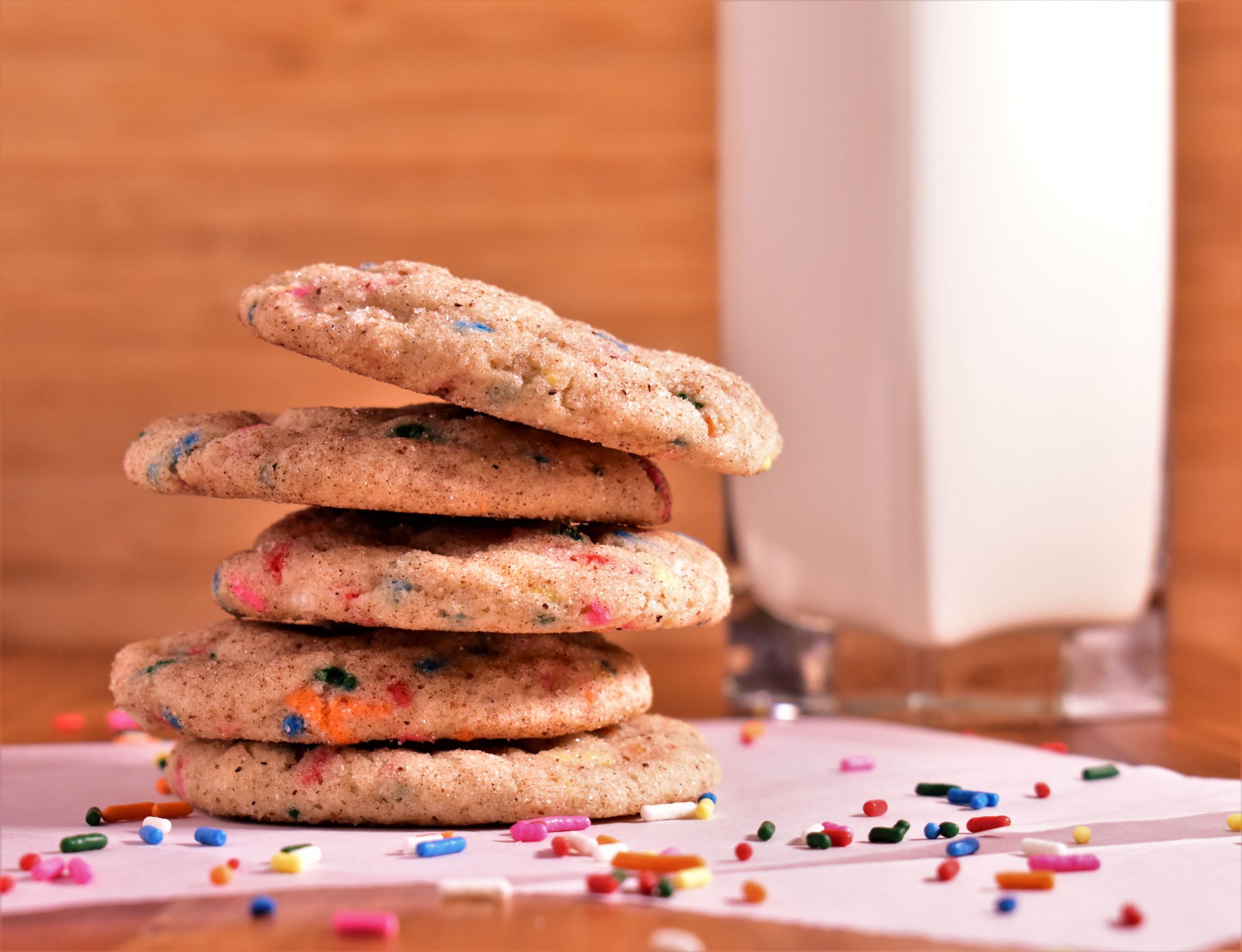 Servings
Makes 3-4 dozen cookies
Ingredients
2¾ cups all-purpose flour
2 teaspoons cream of tartar
1 teaspoon baking soda
½ teaspoon salt
1 cup unsalted butter, softened
1 cup sugar
½ cup + 4 tablespoons Sweetie Magic®, in all
2 eggs
1 teaspoon vanilla extract
1 cup colorful sprinkles
---
How To Prepare
Preheat oven to 350°F.

Mix flour, cream of tartar, baking soda, and salt together. Set aside.

Cream the butter, sugar and ½ cup Sweetie Magic® together. Add eggs and vanilla and blend well.

Add dry ingredients to wet ingredients and mix well. Fold in the sprinkles.

Shape dough into 1-inch balls and roll in remaining Sweetie Magic®. Place 2-inches apart on ungreased cookie sheet.

Bake for 10 to 12 minutes, or just until the centers are set. Remove from oven and let cool on a wire rack.