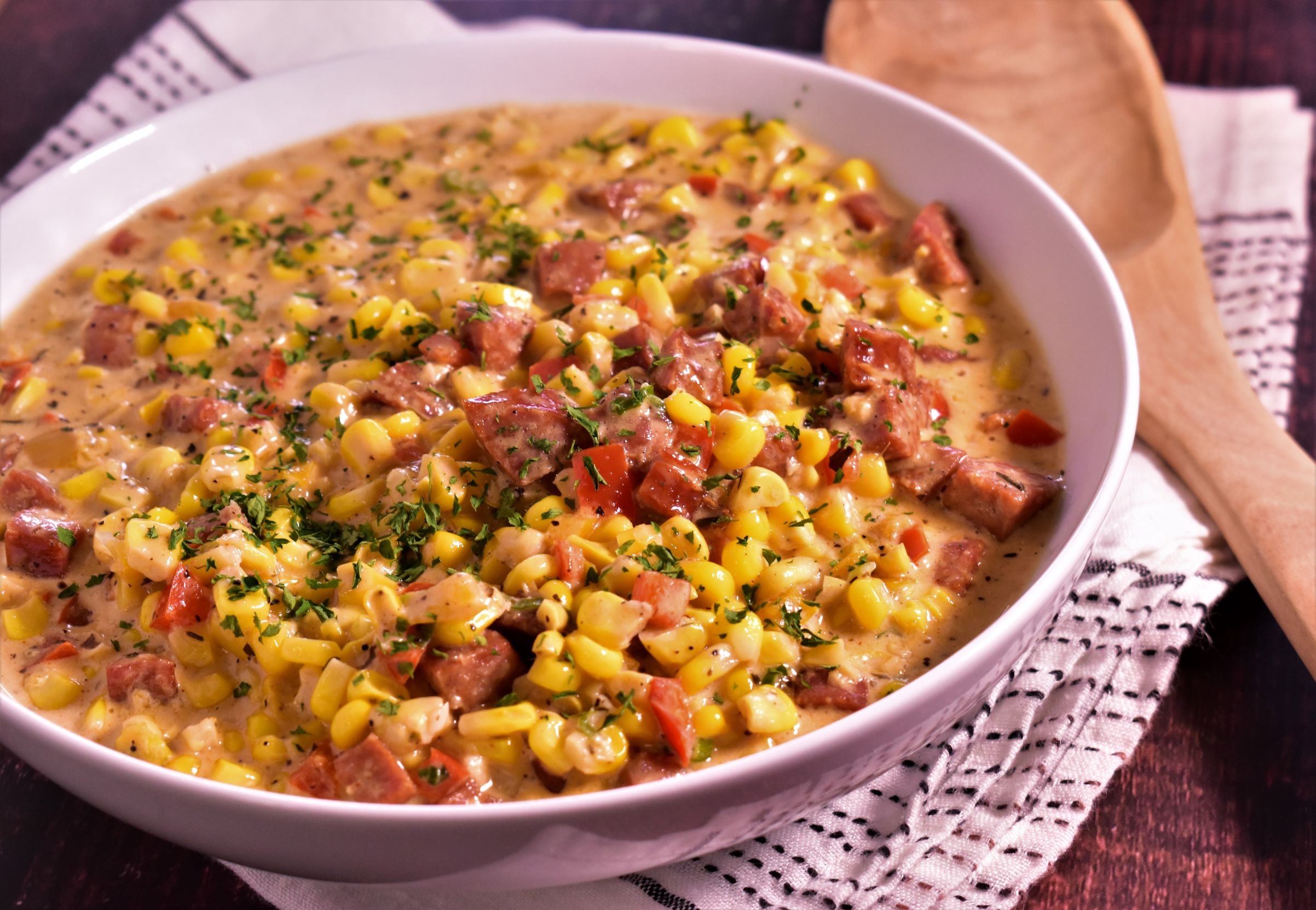 Servings
Makes 4-6 Entrée Servings or 8-10 Sides
Ingredients
2 tablespoons unsalted butter
8 ounces diced Andouille Smoked Sausage (about 2 cups, chopped)
4 cups corn, fresh kernels (about 6 ears)
1 cup diced red bell pepper
1 cup diced yellow onion
2 teaspoons chopped garlic
2 tablespoons Poultry Magic®
2 cups heavy cream
---
How To Prepare
Melt butter in a large skillet over medium-high heat. Add Andouille Smoked Sausage and sauté, stirring occasionally, for 6 to 8 minutes, until light brown in color.

Add corn, bell pepper, onion, garlic, and Poultry Magic®. Sauté, stirring occasionally until vegetables are softened, about 5 to 7 minutes. Add cream, bring to a boil, then reduce heat to simmer and cook until slightly thickened, about 8 to 9 minutes.

Remove from heat and serve hot as a side dish or with rice or pasta for a main course.