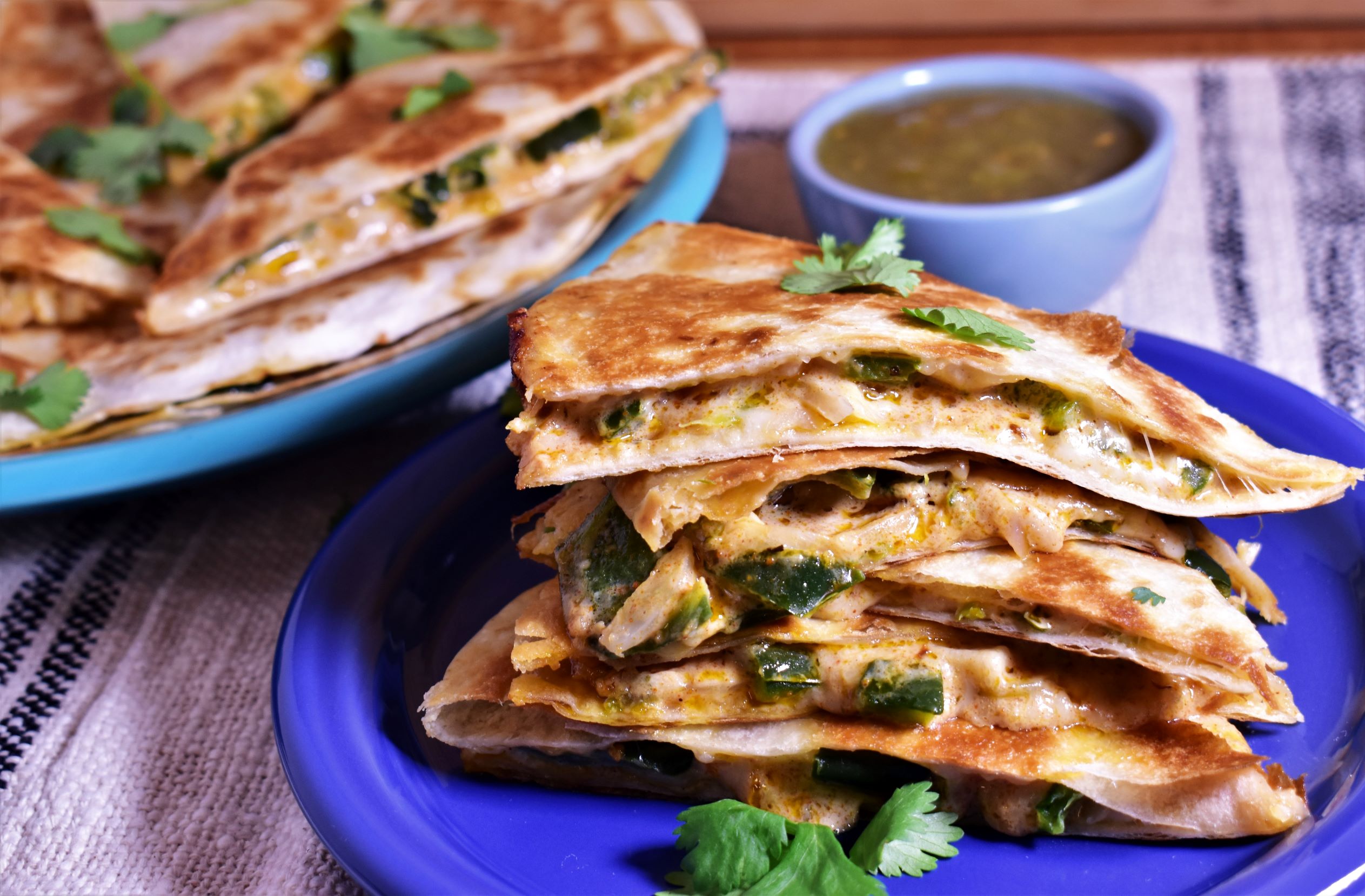 Servings
Make 2 large quesadillas, about 3-4 servings
Ingredients
2 tablespoons + 1 teaspoon canola oil, in all
3 cups fresh poblano peppers, seeded and cut into ½-inch strips
1 fresh jalapeno pepper, seeded and cut into thin strips
¾ cup julienned shallots
3 cloves minced garlic
1 cup heavy cream
1½ cups shredded mozzarella, in all
2 tablespoons grated parmesan
2 tablespoons Fajita Magic®
4 large flour tortillas
---
How To Prepare
Heat 1 tablespoon plus 2 teaspoons of oil in a sauté pan or sauce pot over medium heat.

When the oil is hot, add the poblanos, jalapenos, shallots, and garlic. Cook, stirring occasionally, until the poblanos are starting to get soft, about 6 minutes.

Add the heavy cream and bring to a simmer. Cook, stirring often to prevent sticking and scorching, until the cream is reduced by half. Lower the heat to low and add ½ cup of the mozzarella, parmesan, and Fajita Magic and stir until cheese is melted. Remove from heat.

Heat a large sauté pan over medium-low heat and add 1 teaspoon of oil. Place one tortilla down in pan, then layer with ¼ cup of mozzarella, ½ of the poblano filling, and then another ¼ cup mozzarella. Place a second tortilla over the top layer. Cook until the bottom of the base tortilla is golden brown and crispy, then carefully flip and cook until that side is golden brown and crispy.

Remove from pan and repeat with the rest of the ingredients.

Let quesadillas cool for a few minutes before cutting.