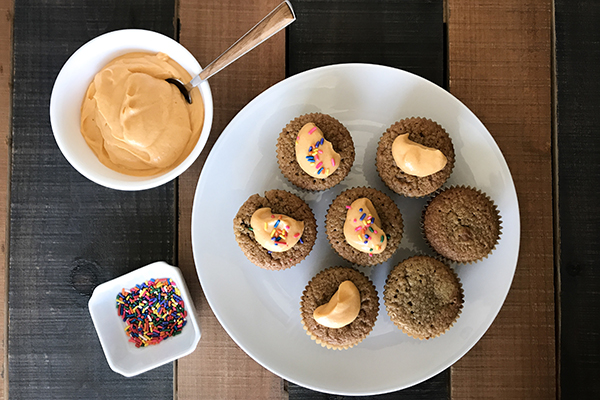 Servings
Makes sixteen 2½-inch cup cakes
Ingredients
½ cup (1 stick) unsalted butter, softened
½ cup sugar
½ cup firmly packed dark brown sugar
3 large eggs
½ cup all-purpose flour
½ cup semolina flour
vegetable oil spray
---
How To Prepare
Preheat the oven to 375°.
Cream the butter and sugars together until smooth. Add the eggs, one at a time, beating well between additions. Add the flours and beat until completely combined—the batter should look like buttercream frosting.
Lightly and evenly spray the cups of muffin tins—a total of 16 cups—with vegetable oil spray (or use paper liners) and spoon enough batter into each cup to come up even with the edge. Because the batter doesn't contain baking powder the cup cakes will not rise above the edges of the cups. Bake until the cup cakes are lightly browned and set, about 15 minutes. Serve with a dollop of
papaya sauce
on the side or drizzled over the top of each.
Copyright© 2000 by Paul Prudhomme