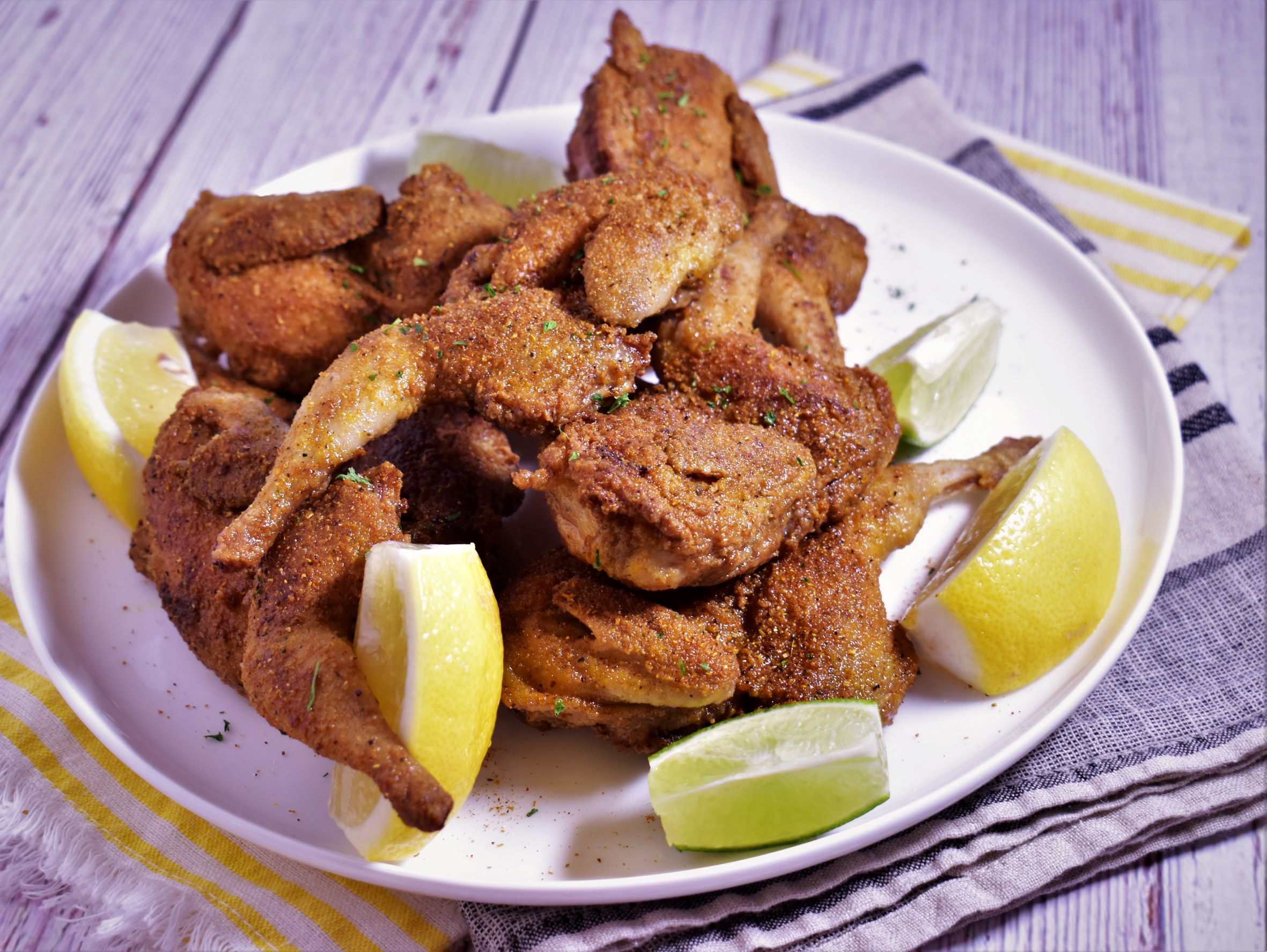 Servings
Makes 4 appetizer servings
Ingredients
2 tablespoons Meat Magic®
5 teaspoons Madras curry powder
2 ½ teaspoons white sugar
1 cup olive oil
4 quail, wing tips clipped, backbone removed, and halved
¾ cup all-purpose flour
---
How To Prepare
Mix the Meat Magic®, Madras curry, and sugar together, then set aside until ready to use.

Heat the olive oil in a large heavy pan, preferably cast iron, until hot.

While the oil is heating, season the quail with 4 teaspoons of the reserved seasoning mix. Dredge through the flour and shake off any excess.

Cook, breast side down, until browned, about 2 minutes, then flip and cook for another 2 minutes, or until both sides are browned.

Remove from pan, season with more of the seasoning mix, and serve hot.