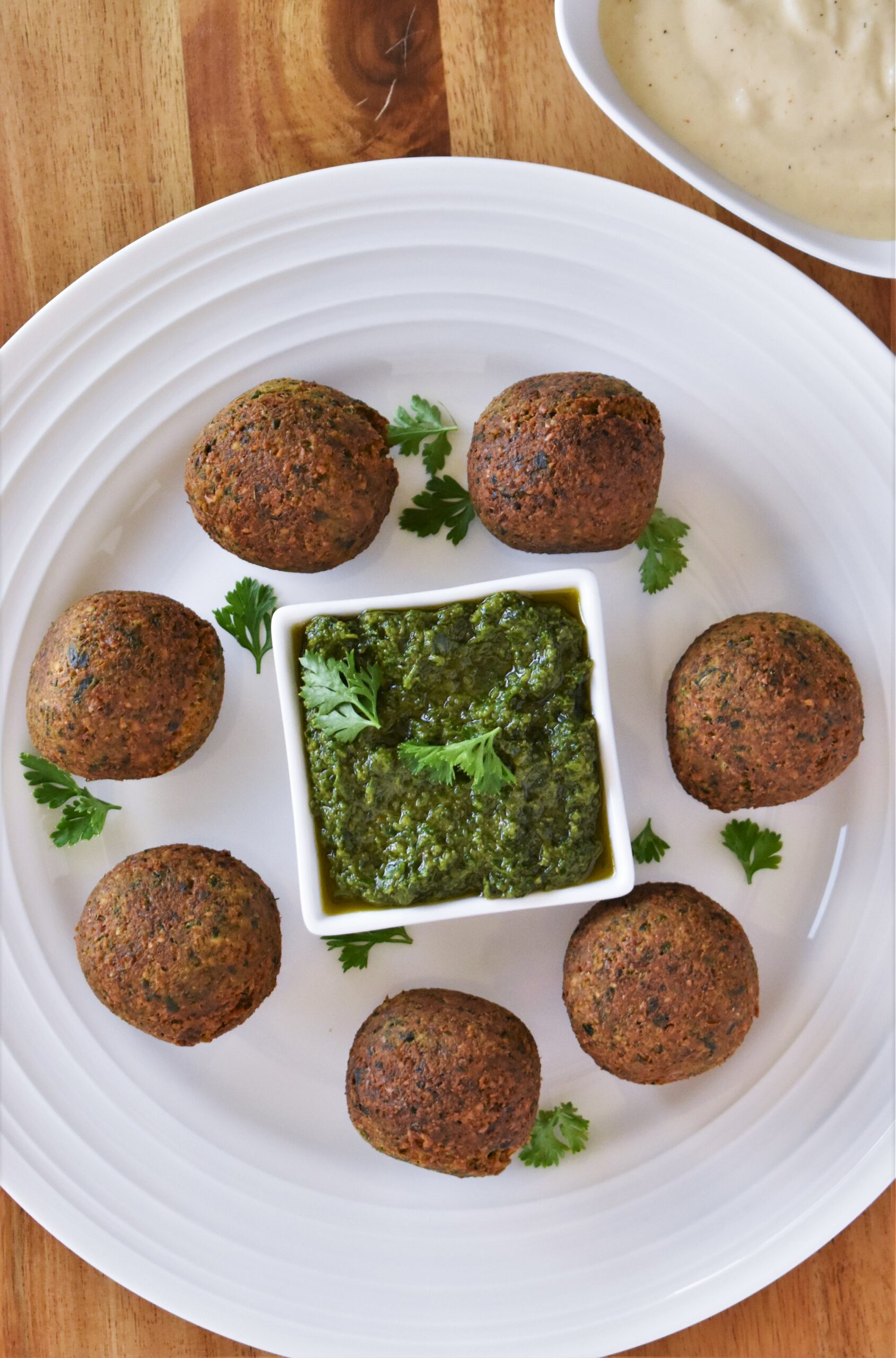 Servings
Makes about 14 falafel
Ingredients
1½ cups dried chickpeas
½ cup loosely packed parsley
½ cup loosely packed cilantro
¼ cup dill leaves
¼ cup mint leaves
⅓ cup diced shallot
1 teaspoon baking powder
2½ teaspoons Kosher salt
3 tablespoons Salt-Free Sugar-Free Six Spice
2 tablespoons all-purpose flour
vegetable oil for frying
Serve with:
Toum
Zhug
---
How To Prepare
Place chickpeas in a container with enough water to cover by about 2-inches above. Soak overnight, in the refrigerator.
When chickpeas have rehydrated, strain, then dry very well (you should have about 3¾ cups of chickpeas). Place the chickpeas in a food processor with the rest of the ingredients except for the flour and oil. Pulse until finely chopped, but not pureed. Add the flour and pulse a couple more times to combine. Scrape into a bowl and refrigerate for 15 minutes.
Pour enough oil into a heavy skillet or pot until it is about 1- to 1½-inches deep. Heat over medium-high heat until oil is between 350° and 375°. Remove the falafel mix from the refrigerator and roll into balls roughly the size of a golf ball. When oil is hot, carefully add falafel, working in batches as to not overcrowd the pot. Cook on first side until golden brown; about 3-4 minutes. Flip the falafel and cook until second side is brown; another 3 minutes or so. Remove from oil and drain well.
Serve hot with
Toum
and
Zhug
sauces.