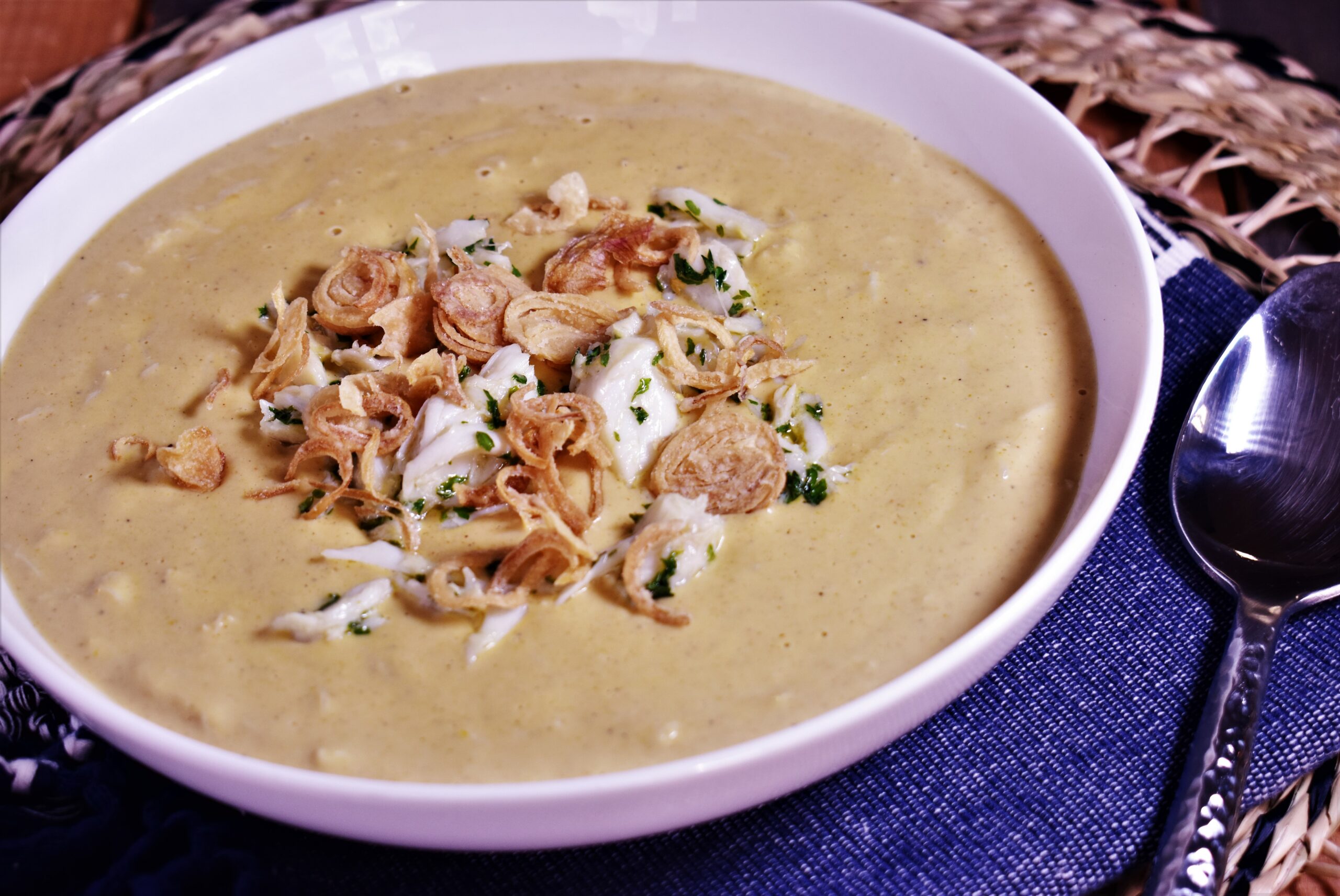 Servings
Makes 2 quarts, about 4-6 servings
Ingredients
1 tablespoon olive oil
4 tablespoons unsalted butter
1 cup sliced shallots
6 cloves crushed garlic
1 tablespoon green curry paste
3 cups freshly shucked corn
3 tablespoons Shrimp Magic®
1 (15 oz) can unsweetened coconut milk
1 cup seafood stock
1½ cups heavy cream
1 lb lump crab meat (picked for shells)
---
How To Prepare
Heat olive oil and butter in a heavy bottomed pot until butter melts. Add the shallots and garlic and cook until shallots are soft. Add the curry paste, stir well, and cook for 3 minutes.

Add the corn, Shrimp Magic®, coconut milk, and stock. Mix well and bring to a simmer and cook for 30 minutes, stirring often. Remove from heat and blend with an immersion blender or in a blender, working in batches if necessary, until very smooth.

Return to pot and whisk in cream. Gently stir in the crab meat, then bring back to a simmer. Serve hot.