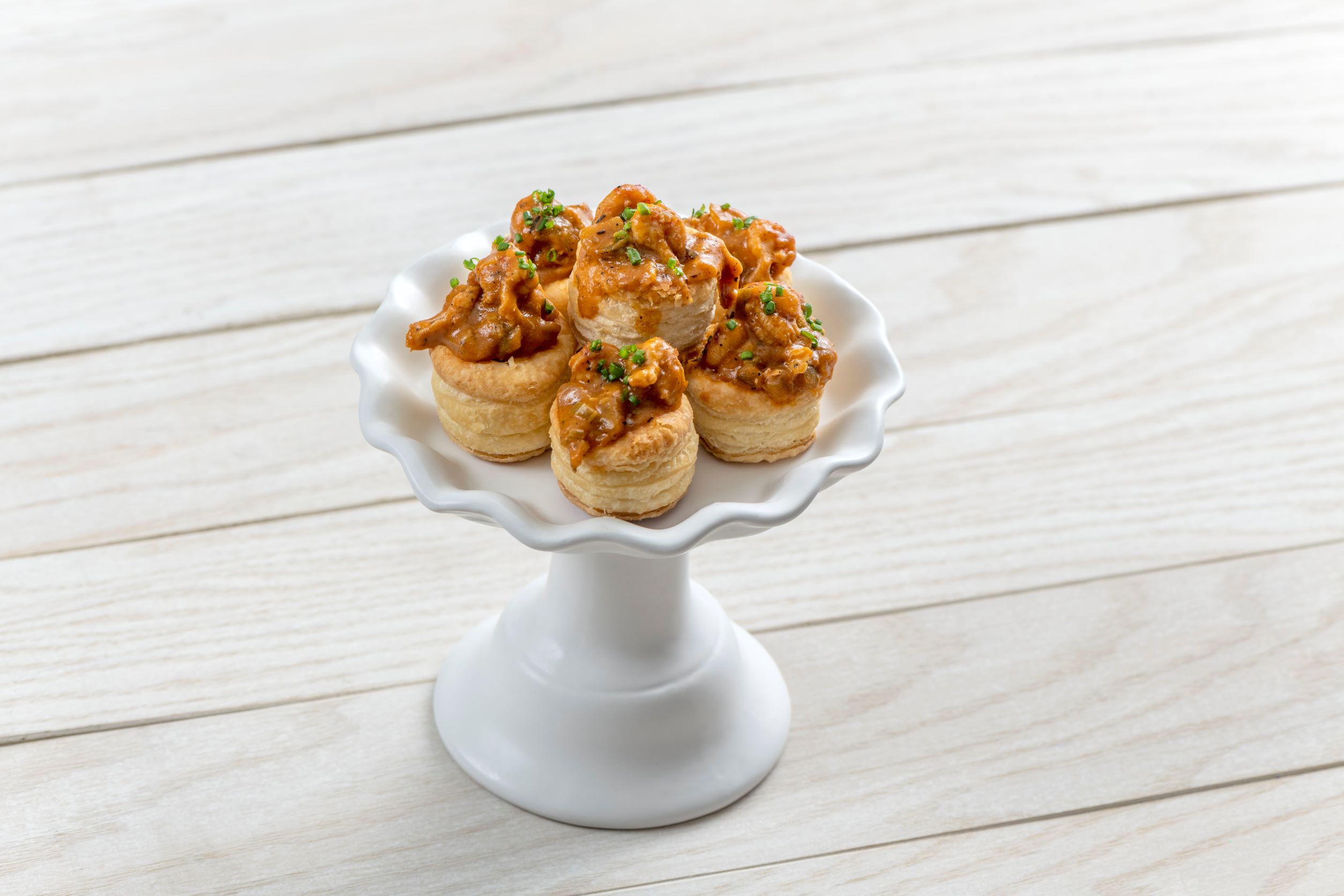 Servings
Makes about 4 dozen
Ingredients
4 tablespoons unsalted butter
2 tablespoons canola oil
5 tablespoons all-purpose flour
¾ cup diced onions
¼ cup diced bell peppers
¼ cup diced celery
⅓ cup tomato sauce
1 tablespoon + 1 teaspoon Blackened Redfish Magic® or Magic Creole Seasoning®
1 ¾ cups seafood stock
4 teaspoons Magic Pepper Sauce®
1 lb crawfish tails

4 dozen small puff pastry cups or phyllo shells, prepared
---
How To Prepare
In a saucepan, add the butter and oil and heat over medium heat until butter is melted. Whisk in the flour and cook, whisking or stirring constantly, until roux is the color of peanut butter.

Add the onions, bell peppers, and celery and stir well. Cook, stirring frequently, for 5 minutes. Stir in the tomato sauce, and cook for 5 minutes, stirring frequently to prevent sticking.

Whisk in the Magic Seasoning Blend®, stock, and Magic Pepper Sauce®, then stir in the crawfish tails. Bring to a low simmer, cover, and cook, stirring often, for 15 minutes.

Remove from heat and spoon into shells. Serve warm.