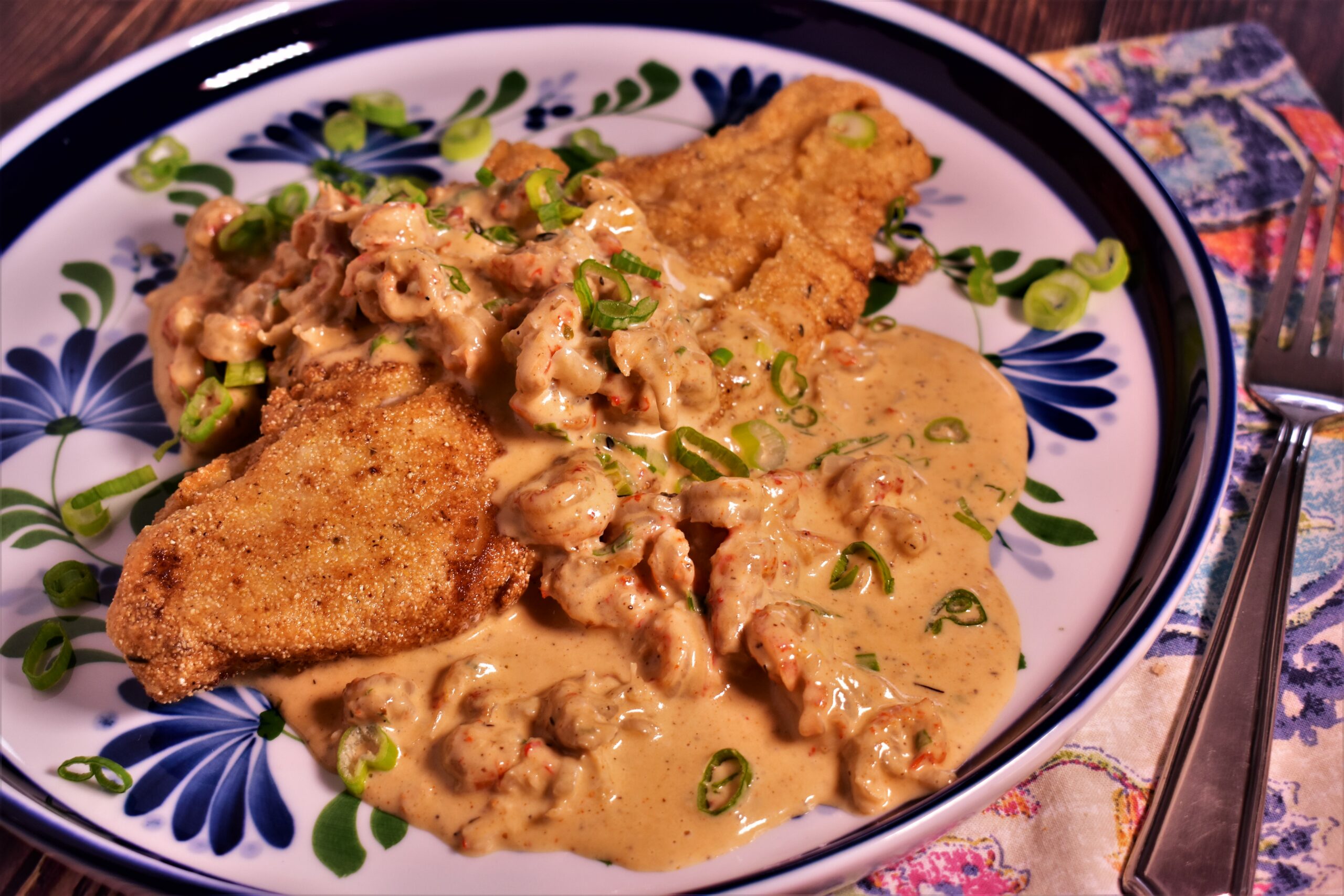 Servings
Makes 4 servings
Ingredients
4 (12 oz) firm fish fillets (catfish, red snapper, dover sole, tilapia)
1 cup buttermilk
2 tablespoons unsalted butter
1 tablespoon olive oil
2 tablespoons minced shallots
1 tablespoon chopped garlic
1 pound crawfish tails or peeled, deveined shrimp or lump crab meat
2 tablespoons Seafood Magic®, divided
2 tablespoons chopped green onions
1 cup heavy cream
½ cup all-purpose flour
½ cup yellow cornmeal
¾ cup vegetable or canola oil for frying
---
How To Prepare
Add the fish fillets and buttermilk to a glass bowl or dish. Cover and refrigerate for about 30 minutes.

In a large skillet over medium heat add butter and olive oil. When the butter is melted, add shallots and sauté just until soft, about 1 minute. Stir in the garlic and crawfish tails (or shrimp or crab) and cook, stirring occasionally, for 2 to 3 minutes. Add in 1 tablespoon Seafood Magic® and green onions and cook for another minute. Stir in the cream. Bring to a boil, then reduce heat to a simmer. Cook, stirring occasionally, until cream has reduced and thickened, about 8 to 10 minutes.

While seafood sauce is reducing, heat the vegetable oil in a large skillet over high heat.

Add flour and cornmeal to a shallow bowl. Remove the fish from the buttermilk. Sprinkle the fish with the remaining Seafood Magic®, then dredge in the flour mixture, coating each side completely. Repeat. Shake of excess, then add the coated fish to the hot oil. Fry fillets for 3 to 4 minutes per side.

Serve immediately with Creamy Seafood Sauce.