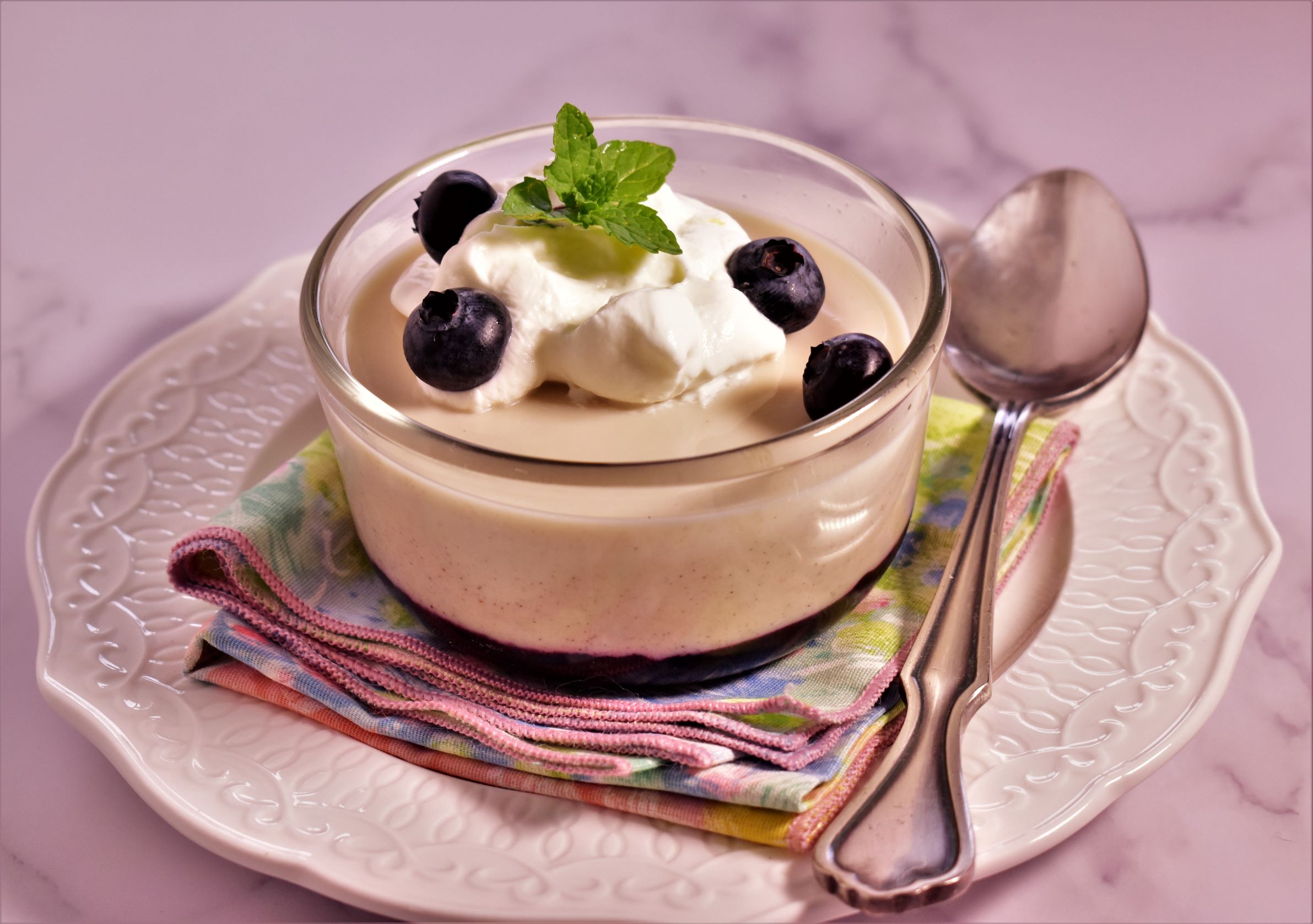 Servings
Makes 5 to 6 servings
Ingredients
BERRY COMPOTE:
1 pint fresh berries (blueberries, raspberries, blackberries or strawberries)
2 tablespoons Sweetie Magic®
2 tablespoons dark brown sugar
1 tablespoon lime juice

PANNA COTTA:
2 (0.5 oz) packs unflavored gelatin
2 tablespoons cold/room temperature water
3 cups heavy cream
¼ cup white sugar
¼ cup Sweetie Magic®
---
How To Prepare
Add all compote ingredients to a small sauce pot. Smash the berries with a potato masher or spoon to release some of the juices and pulp. Cook over medium heat, stirring often, until thick and syrupy. Remove from heat and evenly distribute into 5 or 6 ramekins. Place in refrigerator to cool.

In a small bowl, mix the gelatin with the water and set aside so it can bloom.

In a sauce pot, whisk the cream, sugar, and Sweetie Magic® over medium-low heat until sugar is melted, and cream is just under a simmer. Remove from heat and whisk in the bloomed gelatin until fully incorporated. Set pot aside until cooled to room temperature.

Evenly divide the panna cotta mixture into the reserved ramekins with the berry compote. Pour carefully so that it does not mix with the compote, but instead sits on top.

Cover and place in the refrigerator and chill completely before serving, at least 4 hours.