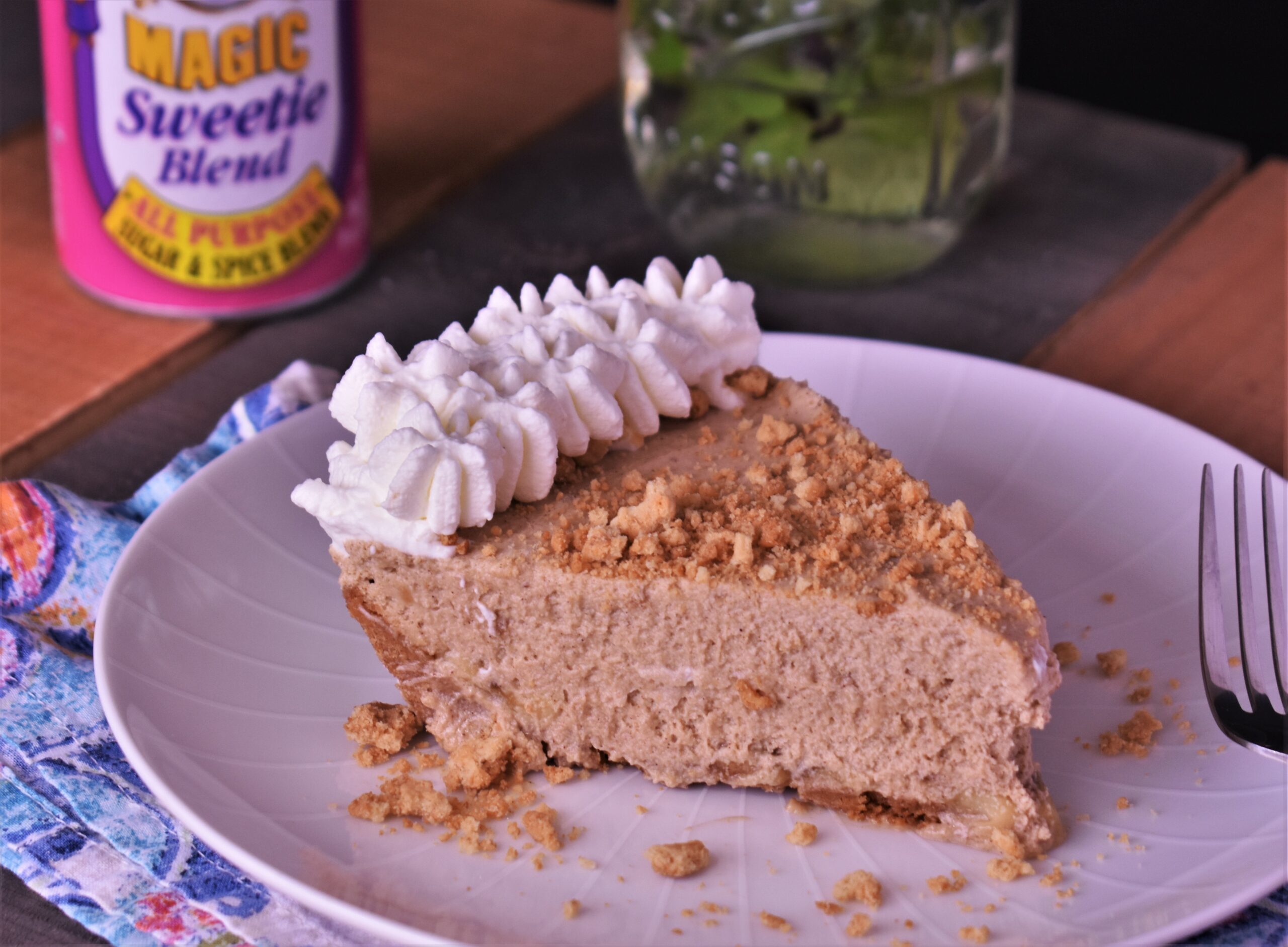 Servings
Makes 8 servings
Ingredients
20 Nutter Butter® cookies
½ cup melted butter
1½ cups heavy cream, in all
8 ounces cream cheese, softened
¾ cup peanut butter
¼ cup dark brown sugar
¼ cup Chef Paul Prudhomme's Sweetie Magic®
2 teaspoons vanilla extract
2 large bananas
---
How To Prepare
Preheat oven to 350°F. In a food processor, pulse the cookies and melted butter together until crushed into fine crumbs. Add the crumbs to a 9-inch pie dish and press crumbs up the sides and onto lip of pie dish. Bake 8 to 10 minutes or until lightly browned. Remove from oven and cool completely on a wire rack (about 30 minutes).

In a food processor, beat cream cheese, peanut butter, one banana, brown sugar and ¼ cup heavy cream together, until mixture is light and fluffy, then set aside.

Using a stand mixer, add 1¼ cup heavy cream, vanilla, Sweetie Magic® to the mixing bowl and whip on high speed until stiff peaks form. Fold one-third of reserved whipped cream mixture into peanut butter mixture to loosen, then fold in remaining whipped cream mixture.

Cut remaining banana into ¼" slices and arrange on bottom of cooled pie crust. Spread the peanut butter mixture over bananas. Cover and chill 8 hours. Serve topped with whipped cream and Nutter Butter® cookie crumbs.