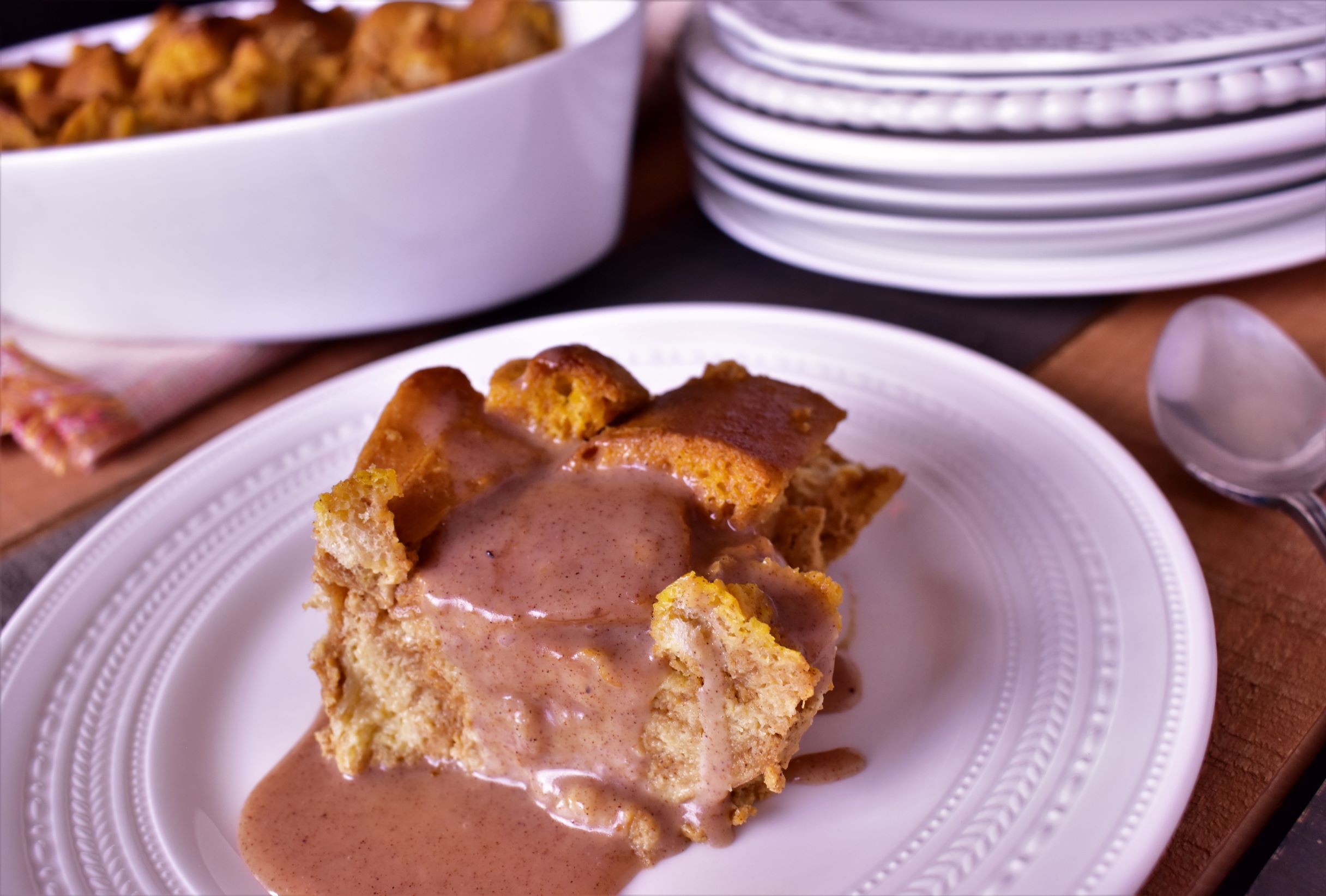 Servings
Makes 6 servings
Ingredients
BREAD PUDDING:
1 cup heavy cream
¾ cup canned pumpkin
½ cup whole milk
½ cup Sweetie Magic®
2 large eggs plus 1 yolk
¼ teaspoon salt
¼ teaspoon ground ginger
½ teaspoon cinnamon
5 cups cubed day-old baguette or other crusty bread (cut into 1-inch cubes)
¾ stick unsalted butter, melted

VANILLA SAUCE:
1 cup heavy cream
⅓ cup Sweetie Magic®
½ stick unsalted butter
1 teaspoon pure vanilla extract
---
How To Prepare
BREAD PUDDING:
Preheat oven to 350°F.

Whisk together cream, pumpkin, milk, Sweetie Magic®, eggs, yolk, and spices in a mixing bowl.

In a large bowl toss bread and butter together. Mix well, then add pumpkin mixture and toss to coat. Pour into an ungreased 8-inch baking dish. Bake until custard is set, about 25 to 30 minutes. Remove from oven and let cool slightly before serving with Vanilla Sauce.

VANILLA SAUCE:
While bread pudding is baking, add heavy cream, Sweetie Magic® and butter to a small pot over medium heat. Stir often, simmer for 12 to 15 minutes or until desired thickness. Remove from heat and stir in vanilla. Let cool and serve with Pumpkin Bread Pudding.