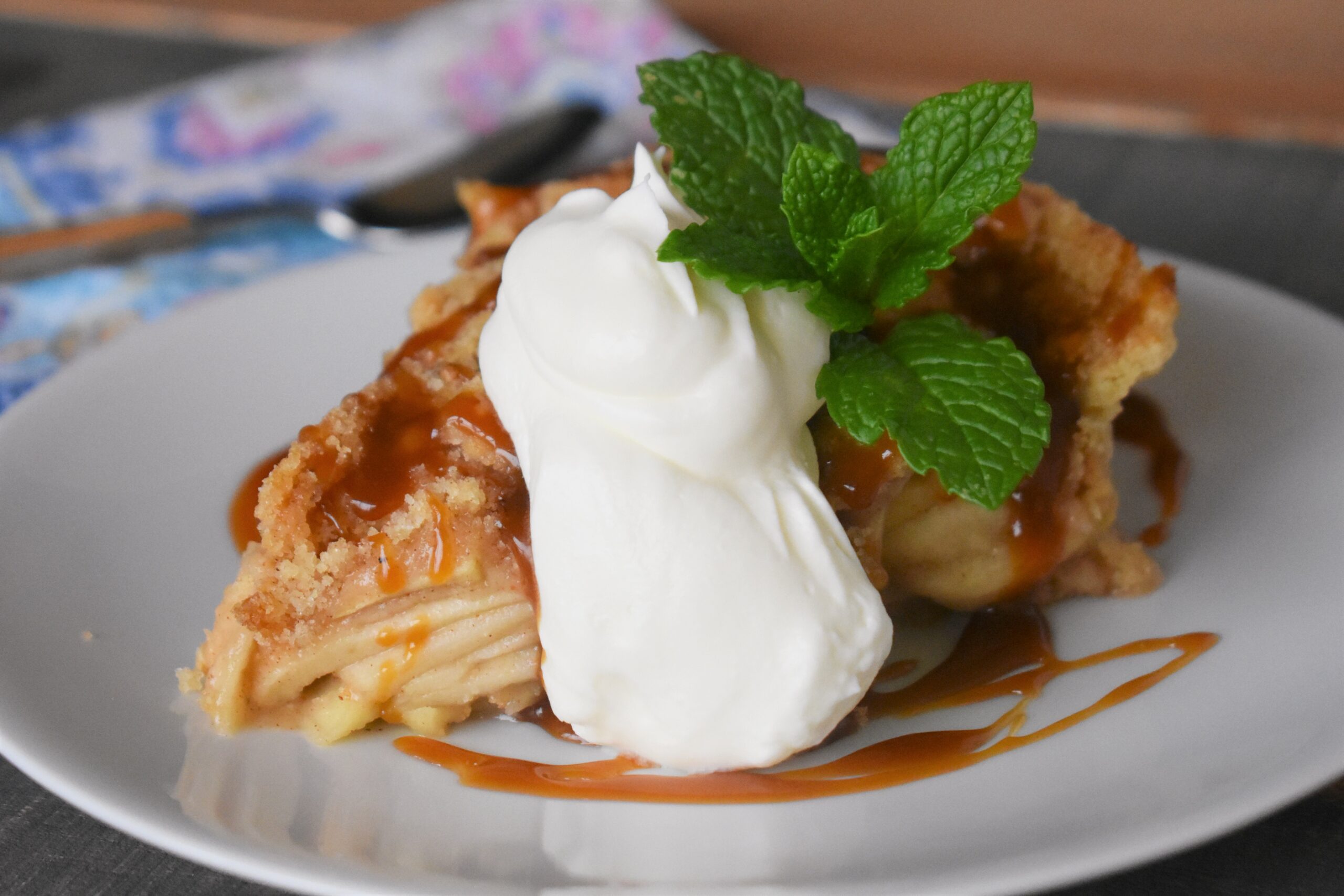 Servings
Makes 1 pie
Ingredients
CRUMB TOPPING
1 cup all-purpose flour
½ cup light brown sugar
½ cup white sugar
½ tsp kosher salt
2 tablespoons Chef Paul Prudhomme's Sweetie Magic®
6 tablespoons melted unsalted butter

FILLING
3 pounds Granny Smith Apples, peeled, cored, and sliced
½ cup white sugar
½ cup light brown sugar, firmly packed
4 tablespoons all-purpose flour
3 tablespoons lemon juice
3 tablespoons Chef Paul Prudhomme's Sweetie Magic®
½ teaspoons kosher salt
1 prepared, unbaked 9-inch pie crust

CARAMEL SAUCE
4 cups white sugar
2 cups heavy whipping cream
1 tablespoon vanilla extract
---
How To Prepare
CRUMB TOPPING
Add all dry ingredients to food processor and pulse a couple times to mix. Turn on and drizzle in melted butter until completely incorporated and mixture looks like damp sand. Set aside.

FILLING
Preheat oven to 425°F. Mix all ingredients in a large bowl and let stand for 15 minutes. Toss together and pour into pie shell. Pack in firmly and pour crumb topping over the apples, making sure all apples are covered. Bake for 20 minutes on a baking rack then remove the baking rack and place on sheet pan. Reduce oven temperature to 350° and bake another 50 minutes. Remove and cool at least 30 minutes before cutting. Serve with the caramel sauce and whipped cream.

CARAMEL SAUCE
While the pie is baking, add the sugar to a large heavy-bottomed saucepan and cook over medium heat until melted and light brown, stirring occasionally. Slowly whisk in the heavy cream being careful not to burn yourself from the steam. Whisk the mixture over low heat until it's smooth. Stir in the vanilla extract and remove heat. Set aside until ready to serve.