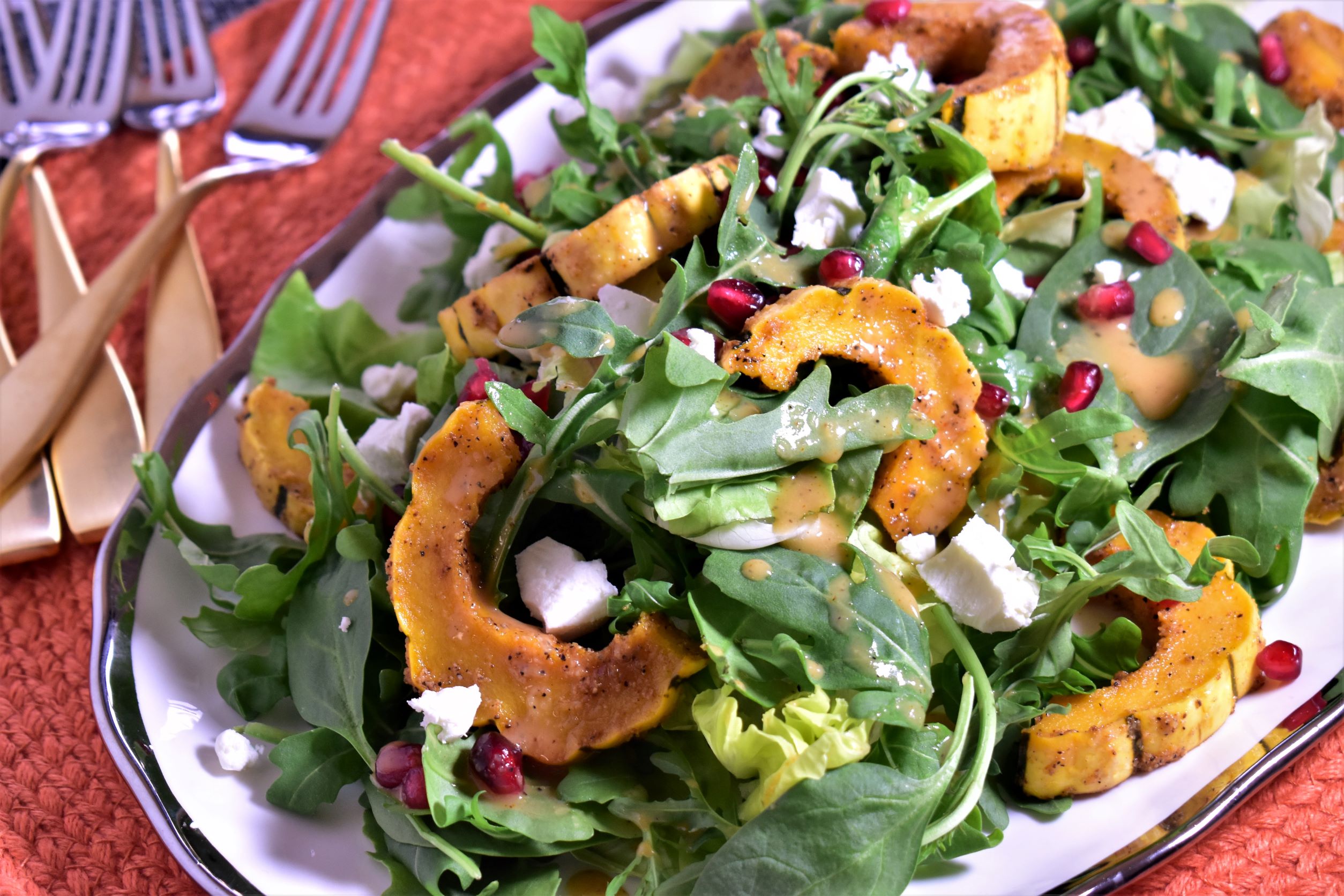 Servings
Makes 6 servings
Ingredients
1 pound delicata squash, scrubbed
2 tablespoons olive oil
1 tablespoon Vegetable Magic®
2 cups chopped Boston bibb lettuce
2 cups arugula
⅓ cup pomegranate seeds or dried cranberries
6 ounces crumbled goat cheese or feta cheese
Lemon Vinaigrette
---
How To Prepare
Preheat oven to 400°F.

Cut ends off squash, then cut in half lengthwise. Scoop out and discard seeds. Cut squash into ½" half-moons.

Add sliced delicata, olive oil and Vegetable Magic to a large bowl and toss until squash is well coated. Place squash in a single layer on a baking sheet and roast for 12 to 15 minutes or golden brown in color.

Remove from oven and let cool while preparing the Fall Salad.


Add the Boston bibb and arugula to a mixing bowl and toss with ¼ cup of the Lemon Vinaigrette.

Place tossed greens on a serving platter or plates. Sprinkle with pomegranate seeds and goat cheese, then top with roasted delicata.

Serve with extra Lemon Vinaigrette on the side.