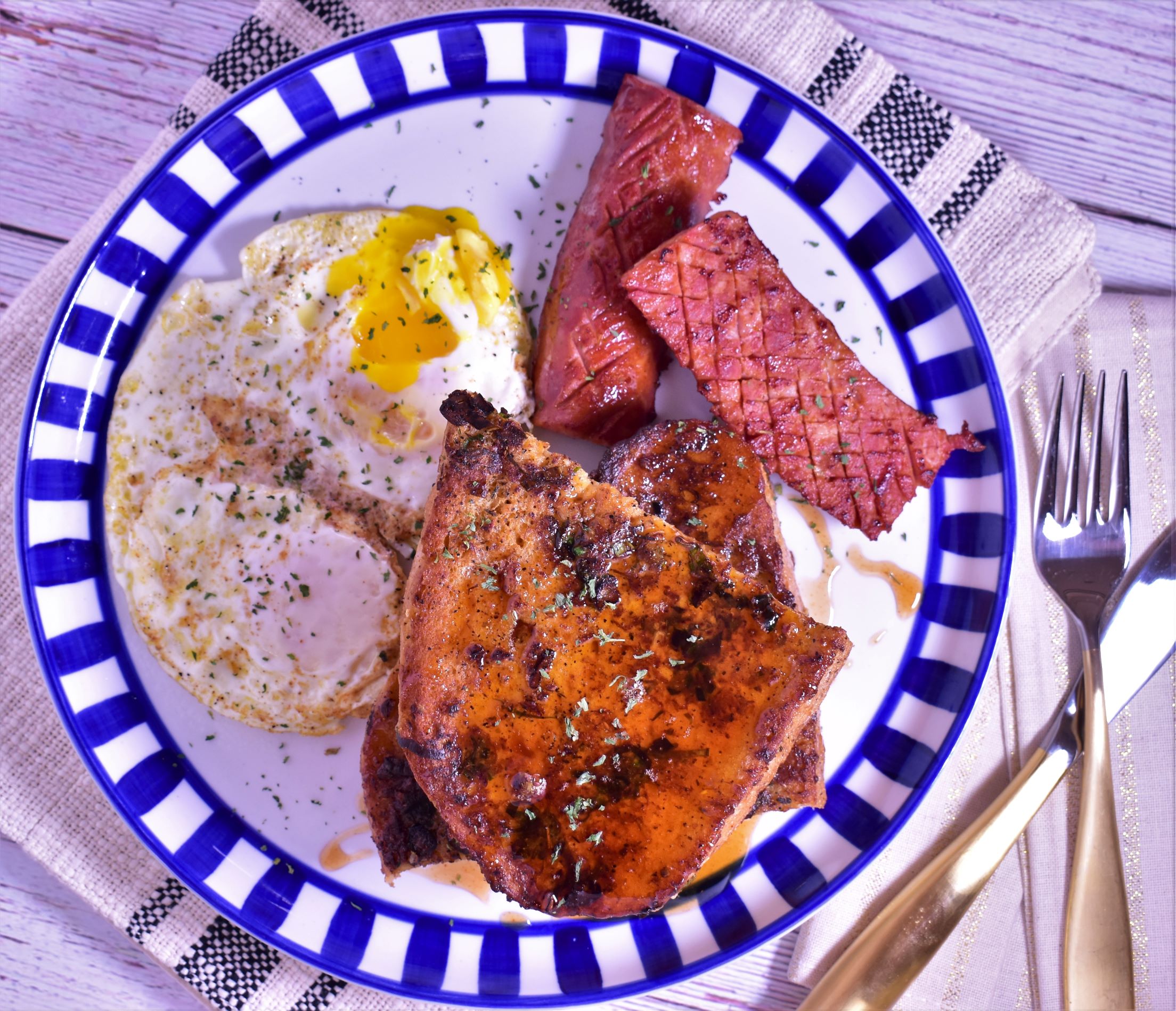 Servings
Makes 4-8 servings
Ingredients
French Toast:
2 eggs
⅓ cup milk
⅓ cup heavy cream
3 cloves minced garlic
½ cup thinly sliced green onions
1 tablespoon + 1 teaspoon Blackened Redfish Magic®
8 slices (1½-inch thick) crusty white bread
3 tablespoons unsalted butter
2 tablespoons olive oil

Spicy Maple Syrup:
5 tablespoons maple syrup
2 tablespoons honey
2 tablespoons Magic Pepper Sauce®
¼ teaspoon cayenne pepper
---
How To Prepare
In a large bowl, whisk together the eggs, milk, cream, garlic, green onions, and Blackened Redfish Magic®. Place in a container, cover and refrigerate 4 hours to overnight.

When ready to cook French Toast, soak the slices of bread in the batter for a couple minutes per side.

While bread is soaking, whisk syrup, honey, Magic Pepper Sauce® and cayenne together and set aside.

Heat a large skillet over medium heat and add the butter and oil. When the butter has melted, add the soaked bread to the pan, working in batches if necessary, and cook until dark golden brown, then flip to cook the other side.

Remove from skillet and serve with Spicy Maple Syrup and a side of Andouille Smoked Sausage, fried chicken strips, bacon, or ham.