Toum is a garlic sauce traditionally served with Lebanese foods like falafel, fries, shawarma and other grilled or roasted proteins and vegetables.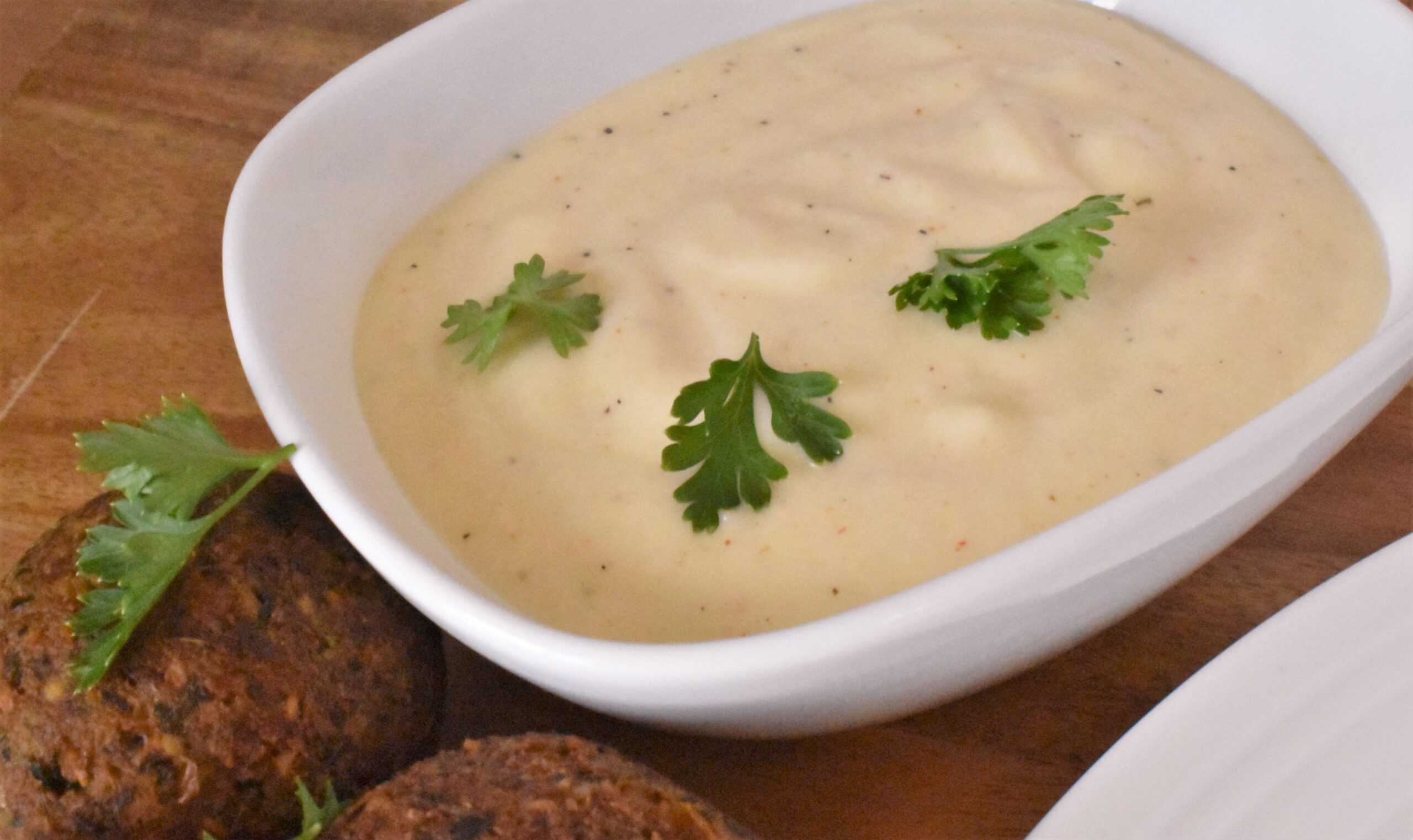 Servings
Makes about 1½ cups
Ingredients
½ cup peeled garlic
3 tablespoons lemon juice, in all
1 tablespoon very cold water
1 cup canola oil
1 teaspoon Vegetable Magic®
½ teaspoon Kosher salt
---
How To Prepare
Check garlic for green cores and cut out any stems. Place the garlic, 2 tablespoons of lemon juice, and water in a food processor. Puree until a fine paste has formed, scraping down the walls of the food processor as needed. With the processor running, very slowly drizzle in half of the oil. Turn the processor off, add the rest of the lemon juice. Turn the processor back on and slowly drizzle in the rest of the oil. Add the Vegetable Magic® and salt and pulse a few times to combine. Remove to a container, cover and refrigerate for a few hours to let flavors meld before serving.