Great with cold drinks or light meals, these crisp and spicy chips will probably disappear fast. If you do have any left over, they will stay fresh for several days in an airtight container – a plastic zipper bag works well – at room temperature.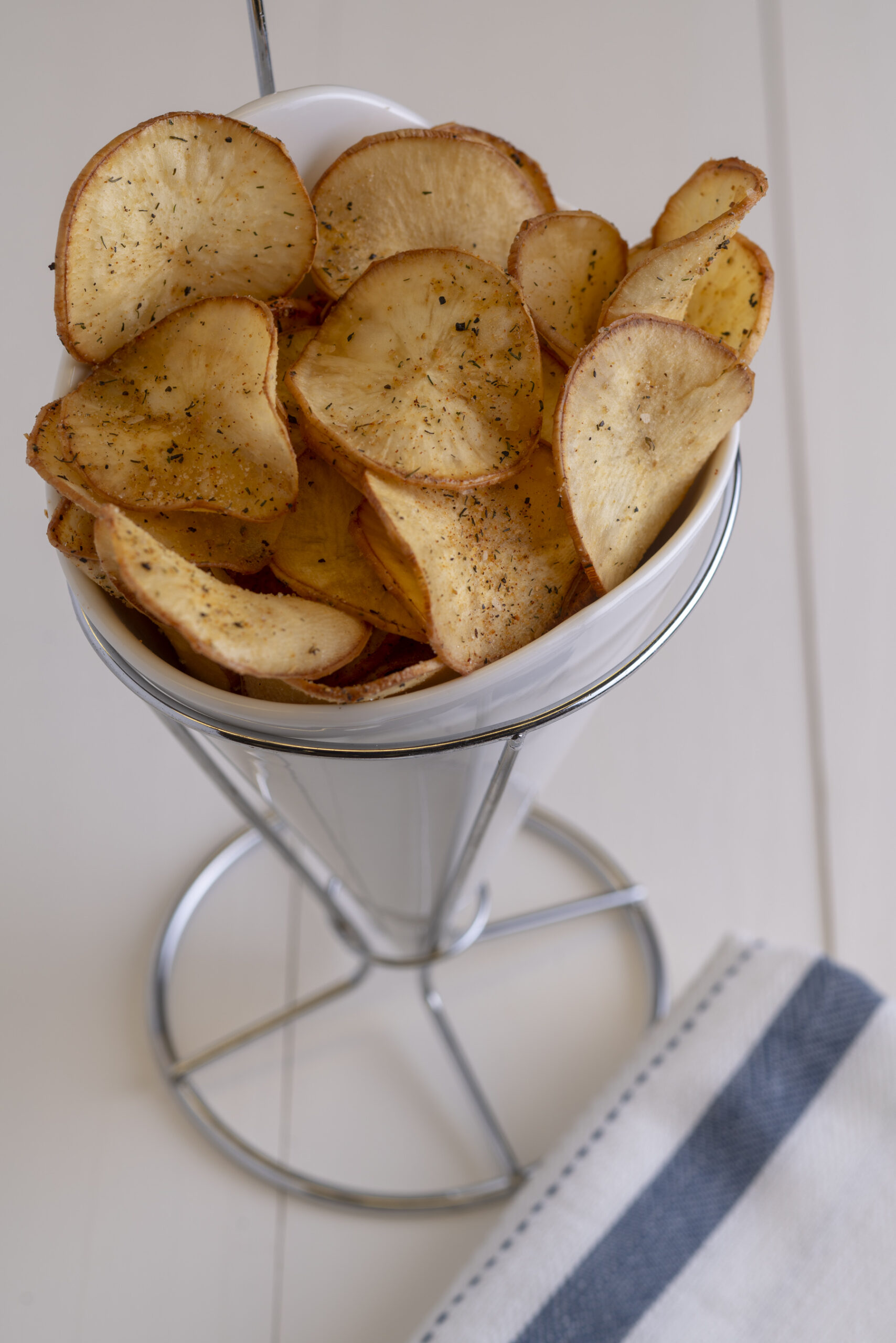 Servings
Makes 4 to 6 servings
Ingredients
1 yucca root, about 7 inches long
2 tablespoons Chef Paul Prudhomme's Salmon Magic® or Magic French Fry Seasoning
vegetable oil, for frying
---
How To Prepare
Peel the yucca root and slice into very thin rounds, about 10 to the inch (see Note). You should have about 60 slices.

Heat enough oil to measure 2 inches deep in a large skillet to 350°. Use a cooking thermometer and adjust the heat so the temperature of the oil remains as steady as possible. An electric skillet, if you have one, works great. Fry the yucca slices, about 20 at a time, until they are golden brown, about 2 to 3 minutes. Drain on paper towels, and sprinkle evenly with the Salmon Magic®. Or place them in a plastic zipper bag along with the seasoning and shake gently until the chips are well coated - that's the easy way!

NOTE: Yucca is extremely firm - you'll need a big, sharp knife to slice it, especially to get the super-thin slices for this recipe.