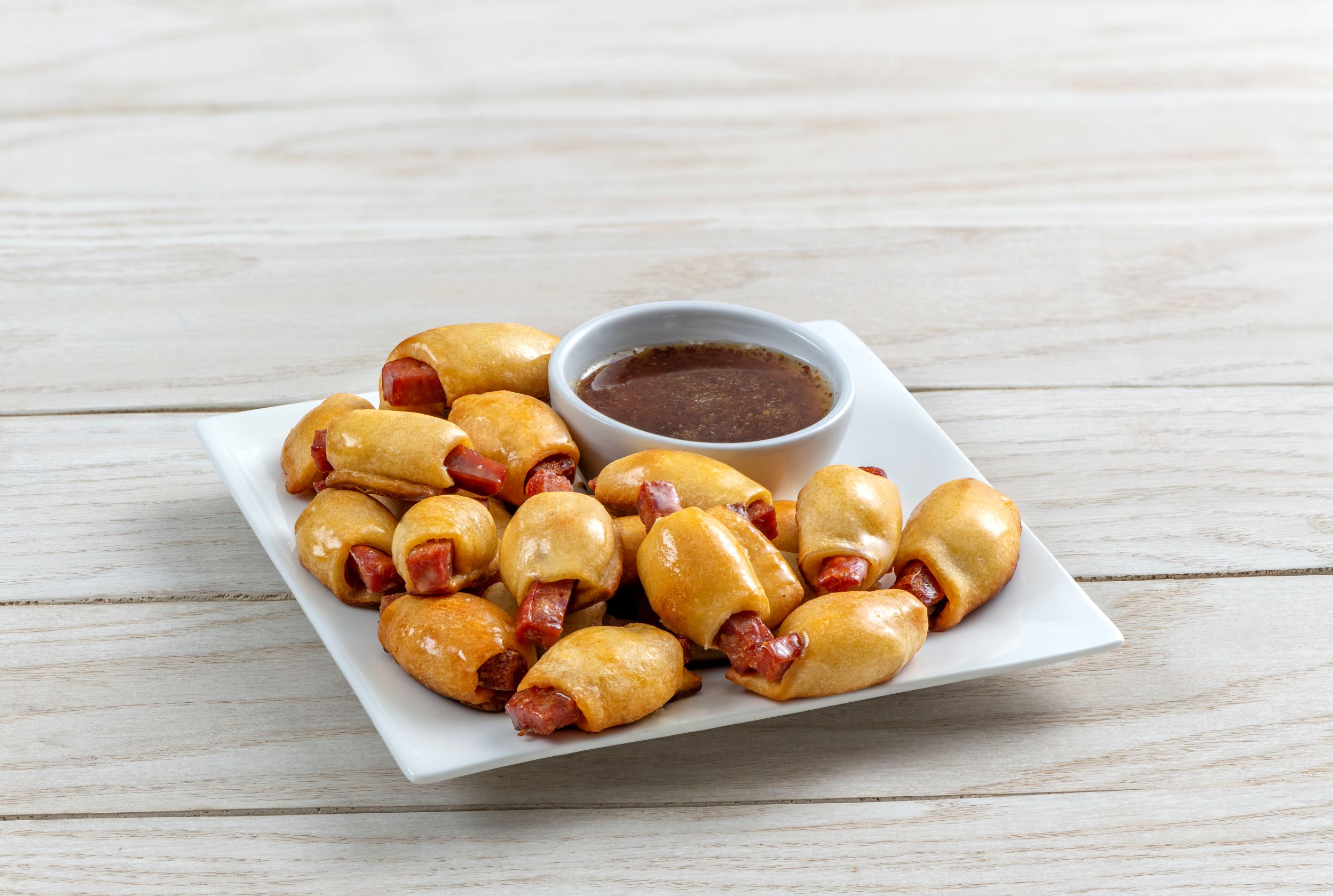 Servings
Makes 24 pieces
Ingredients
ANDOUILLE PUFFS
⅓ pound Andouille Smoked Sausage, cut into 2-inch x ¼-inch sticks
1 (8-ounce) crescent dough sheet
1 egg, beaten

MUSTARD BOURBON GLAZE
½ cup corn syrup (light or dark)
1 tablespoon brown sugar
1 tablespoon whole grain mustard
1½ tablespoons bourbon
---
How To Prepare
ANDOUILLE PUFFS
Preheat oven to 350°F.

Spread the dough across a large cutting board. Cut the dough in half widthwise, then cut 12 triangles from each half-sheet.

Place the andouille stick on the larger end of the triangle and roll it up. Place seam side down on greased baking sheet. Repeat with remaining pieces.

Brush the egg on the top of the puffs. Then place into the oven and bake for 10 to 12 minutes, or until puffs are golden brown on top.


MUSTARD BOURBON GLAZE
In a small pot, whisk the corn syrup, brown sugar, and mustard together over medium-high heat, until a light foam begins to form.

Remove from the heat and stir in the bourbon, until fully combined.

Return pot to the stove and cook over low heat for 2 minutes, then remove from heat and drizzle over the hot andouille puffs.

Serve extra glaze as a dipping sauce.