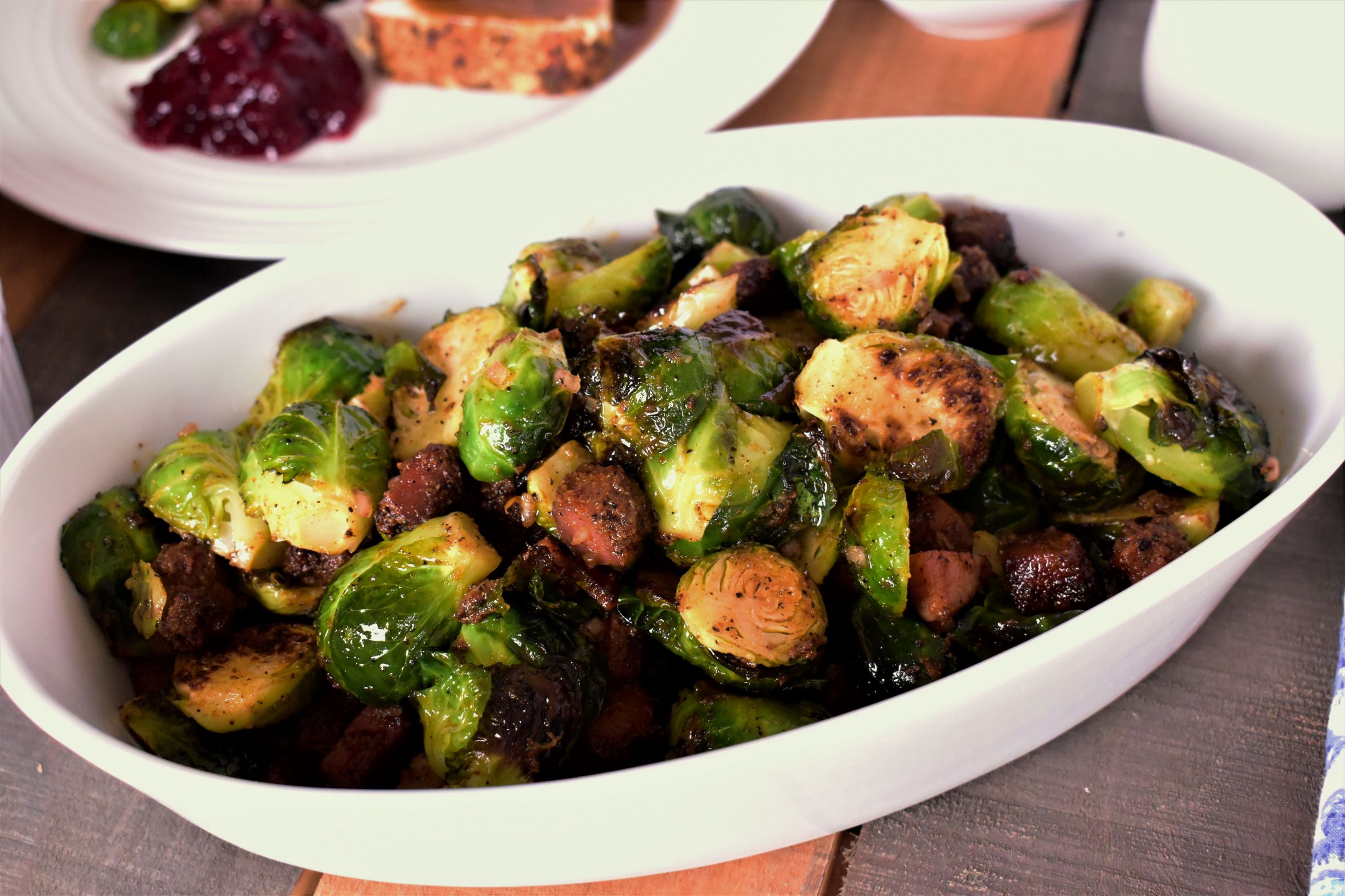 Servings
Makes 6 servings
Ingredients
2 pounds brussels sprouts, halved
½ pound medium diced Tasso
5 tablespoons olive oil, in all
2 tablespoons Meat Magic®, in all
2 tablespoons minced red onion
1 teaspoon lemon zest
1 tablespoon lemon juice
2 tablespoons white sugar
2 tablespoons white balsamic vinegar
---
How To Prepare
Preheat oven to 450°. In a large bowl, toss the Brussels sprouts and tasso with 2 tablespoons of oil and 4 teaspoons of the Meat Magic. Place on a baking sheet and roast in the oven for 17 minutes.

While the Brussels sprouts are cooking, add the rest of the oil and Meat Magic® along with the onion, zest, lemon juice, sugar, and vinegar to a mason jar or other container with a tight-fitting lid. Seal the jar and shake vigorously until the sugar has dissolved. (You can also do this in a bowl with a whisk if you prefer.)

When the Brussels sprouts are done, remove from oven and place in a large bowl and toss with the vinaigrette. Serve immediately.