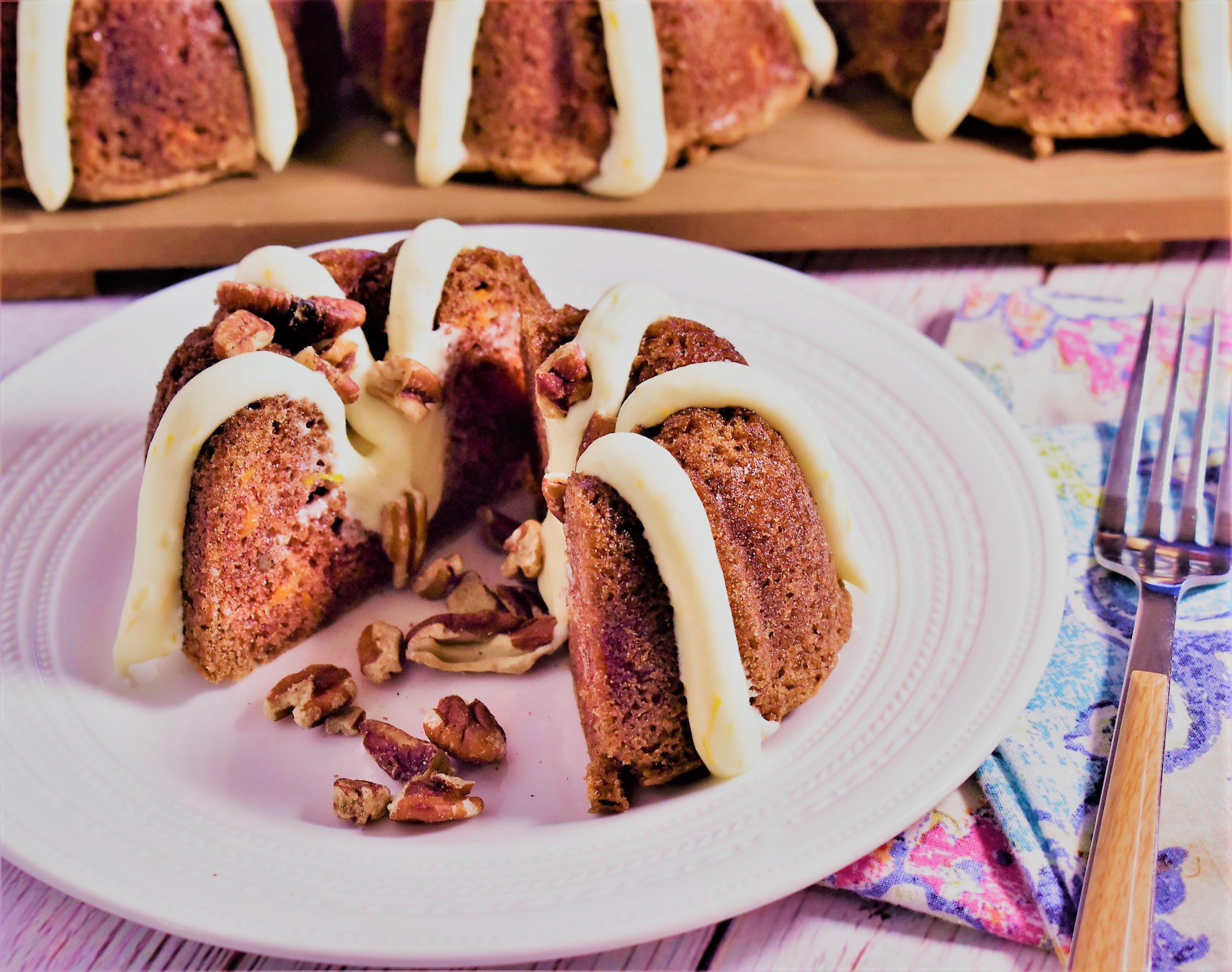 Servings
Ingredients
CAKE
4 large eggs, room temperature
1 cup vegetable oil
1½ cups Chef Paul Prudhomme's Sweetie Magic®
2 cups all-purpose flour
2 teaspoons baking soda
¼ teaspoon baking powder
½ teaspoon salt
3 cups shredded carrots
⅔ cup roasted chopped pecans or sliced almonds

FROSTING
8 ounces cream cheese, softened
½ cup unsalted butter, softened
3 cups confectioners sugar
1 tablespoon orange zest
2 tablespoons orange juice, fresh
1 teaspoon vanilla
---
How To Prepare
Preheat oven to 350°F.

In a medium size bowl, beat eggs, oil and Sweetie Magic® together. In a separate large bowl combine flour, baking soda, baking powder and salt. Add egg mixture to the dry ingredients to and mix well. Stir in carrots and almond nuts.

Grease either a 13" x 9" baking pan or mini-bundt pan. Pour batter into pan and place into preheated oven. Bake for 30 minutes (for sheet cake) or 17-20 minutes (for bundts), or until a toothpick inserted in the center comes out clean. Cool on wire rack.

While cake is cooling, beat the cream cheese and butter together for 3 minutes. Add the vanilla, orange juice and orange zest beat for 1 more minute.

When cake is completely cool, frost and sprinkle with additional orange zest and toasted nuts before serving.