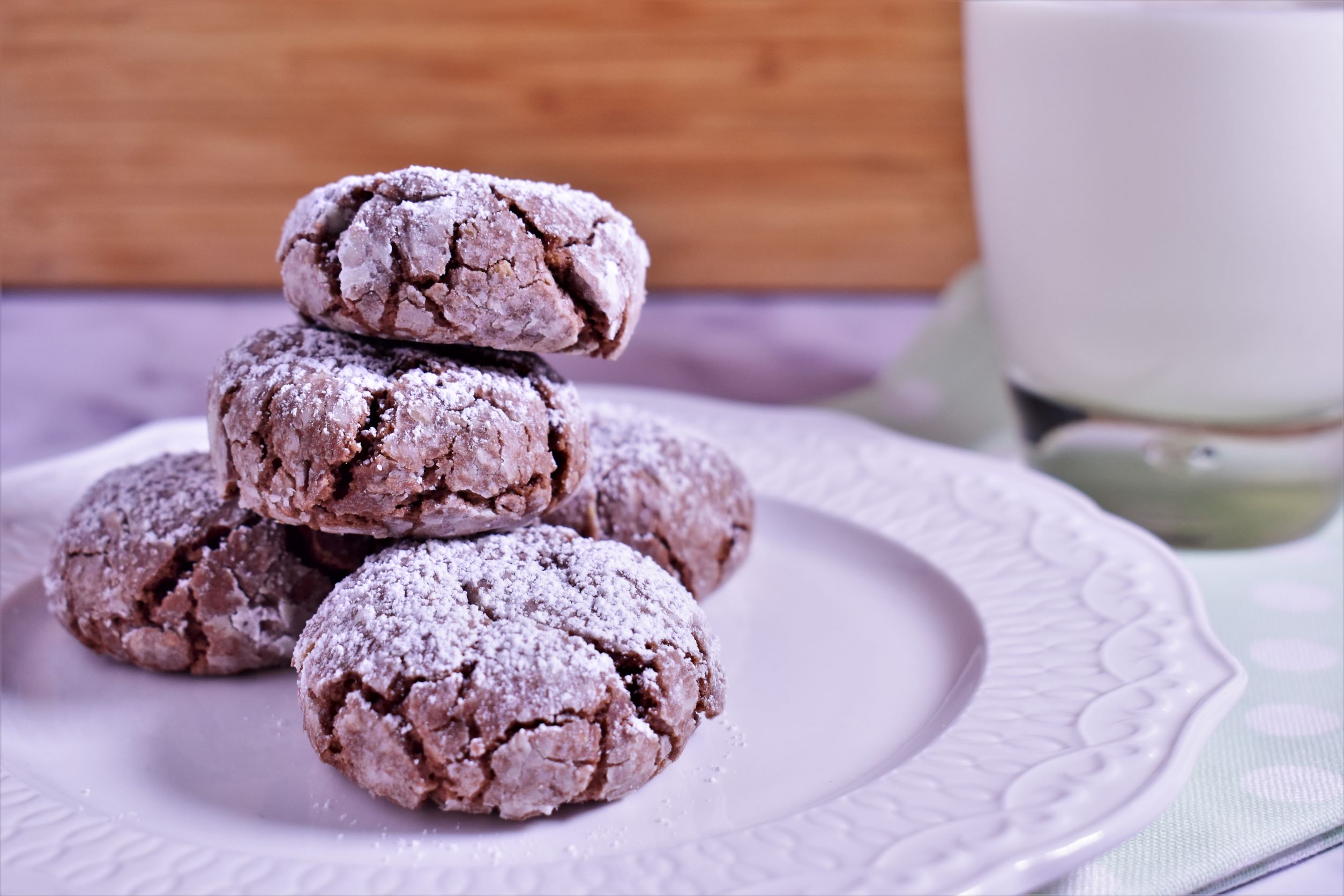 Servings
Makes 2-3 dozen
Ingredients
2 cups semi-sweet chocolate chips, in all
½ cup unsalted butter, room temperature
¾ cup Sweetie Magic®
2 eggs
1 teaspoon vanilla extract
2 cups oats (quick or old fashioned)
1½ cups all-purpose flour
2 teaspoons baking powder
1 teaspoon salt
½ cup powdered sugar
---
How To Prepare
Preheat oven to 350°F.

In a small saucepan over medium heat, add 1 cup chocolate chips and stir until smooth, remove from the heat and cool slightly.

In a large mixing bowl, add the butter and Sweetie Magic®, and cream together until light in color and fluffy. Beat in eggs, one at a time, until fully mixed in. Add vanilla and reserved melted chocolate and mix, for about 1 minute. Add oats, flour, baking powder and salt continue to mix for another 1 to 2 minutes. Fold in the remaining chocolate chips.

Place the powdered sugar in a separate large shallow bowl.

Using your hands, roll the dough to 1½-inch balls, then roll the dough balls in the powdered sugar, coating heavily.

Place sugar coated dough, about an inch apart, onto a parchment-lined cookie sheet and bake for 10 to 12 minutes.

Remove from oven and let cool for 1 minute, then remove and place cookies on a wire rack to cool completely.