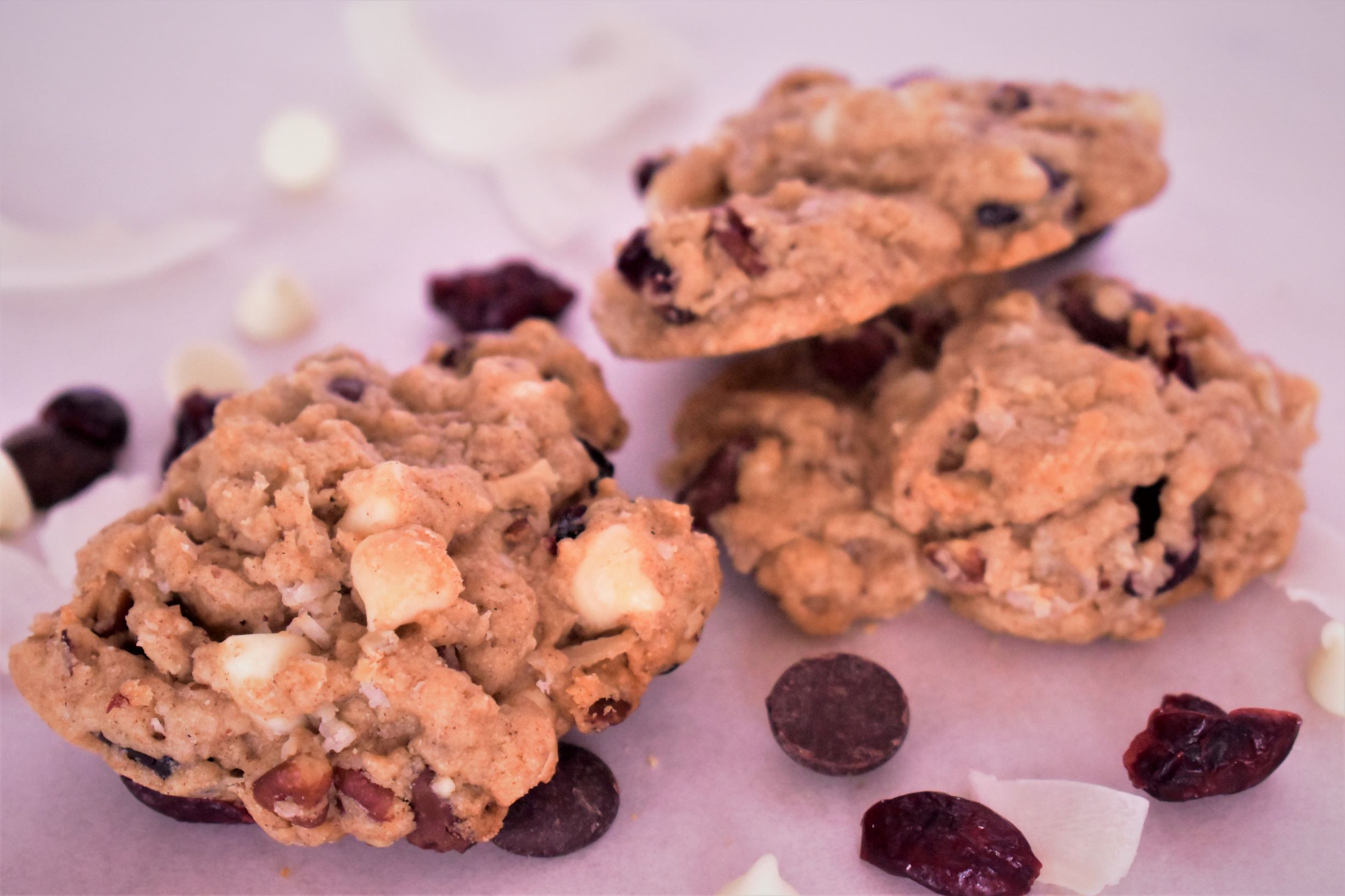 Servings
Makes 3 dozen cookies
Ingredients
2½ cups all-purpose flour
⅔ cup old fashioned oats
1 teaspoon kosher salt
1 teaspoon baking powder
½ teaspoon baking soda
1 cup unsalted butter, softened (2 sticks)
⅔ cup Sweetie Magic®
⅔ cup light brown sugar
2 eggs
1½ teaspoons vanilla extract
¾ cup white chocolate chips
¾ cup semi-sweet chocolate chunks or chips
¾ cup toasted pecans, coarsely chopped
½ cup sweetened coconut flakes
½ cup dried cranberries or cherries
---
How To Prepare
In a large mixing bowl whisk the flour, oats, salt, baking powder and baking soda together. Set aside.

Using a stand mixer with paddle attachment, cream the butter, Sweetie Magic® and brown sugar together until light and fluffy. Add the eggs one at a time, scraping down the sides of the bowl in between. Add in vanilla.

Add the reserved flour mixture and beat on low until just combined. Add the remaining ingredients and mix until just combined.

Using a small scoop, or tablespoon, drop each cookie on a parchment lined sheet tray.
Cover and chill for at least one hour or overnight.

Preheat the oven to 350°F degrees. Line an additional sheet tray with parchment. Divide the cookies evenly between the two trays leaving room for the cookies to spread.

Bake for 13-15 mins or until the cookies are set, golden around the edges, and still a little soft. They should be a little under-done, the cookies will continue to set as they cool.