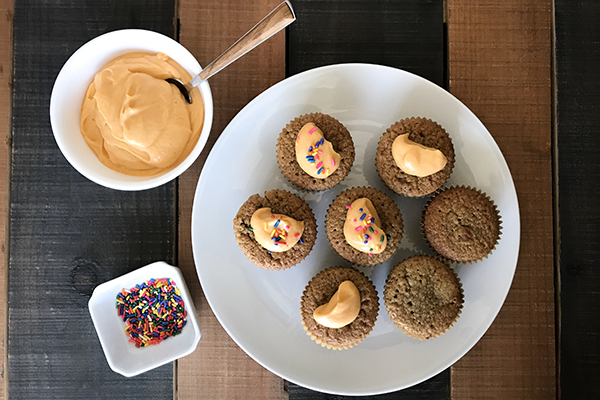 Servings
Makes about 3 cups of sauce
Ingredients
2 ripe papayas
1/2 cup sugar
1/2 cup heavy cream
4 ounces cream cheese, softened
2 tablespoons unsalted butter
1 teaspoon vanilla
2 tablespoons freshly squeezed lime juice
1/2 teaspoon cinnamon
1/4 teaspoon salt
---
How To Prepare
Peel the papayas, discard the seeds, and purée the papaya flesh in a blender. Add the remaining ingredients to the blender, one at a time, processing between additions. Refrigerate the sauce until ready to use.
Serve drizzled over the top of our
cupcakes
or with a dollop on the side!
Copyright© 2000 by Paul Prudhomme