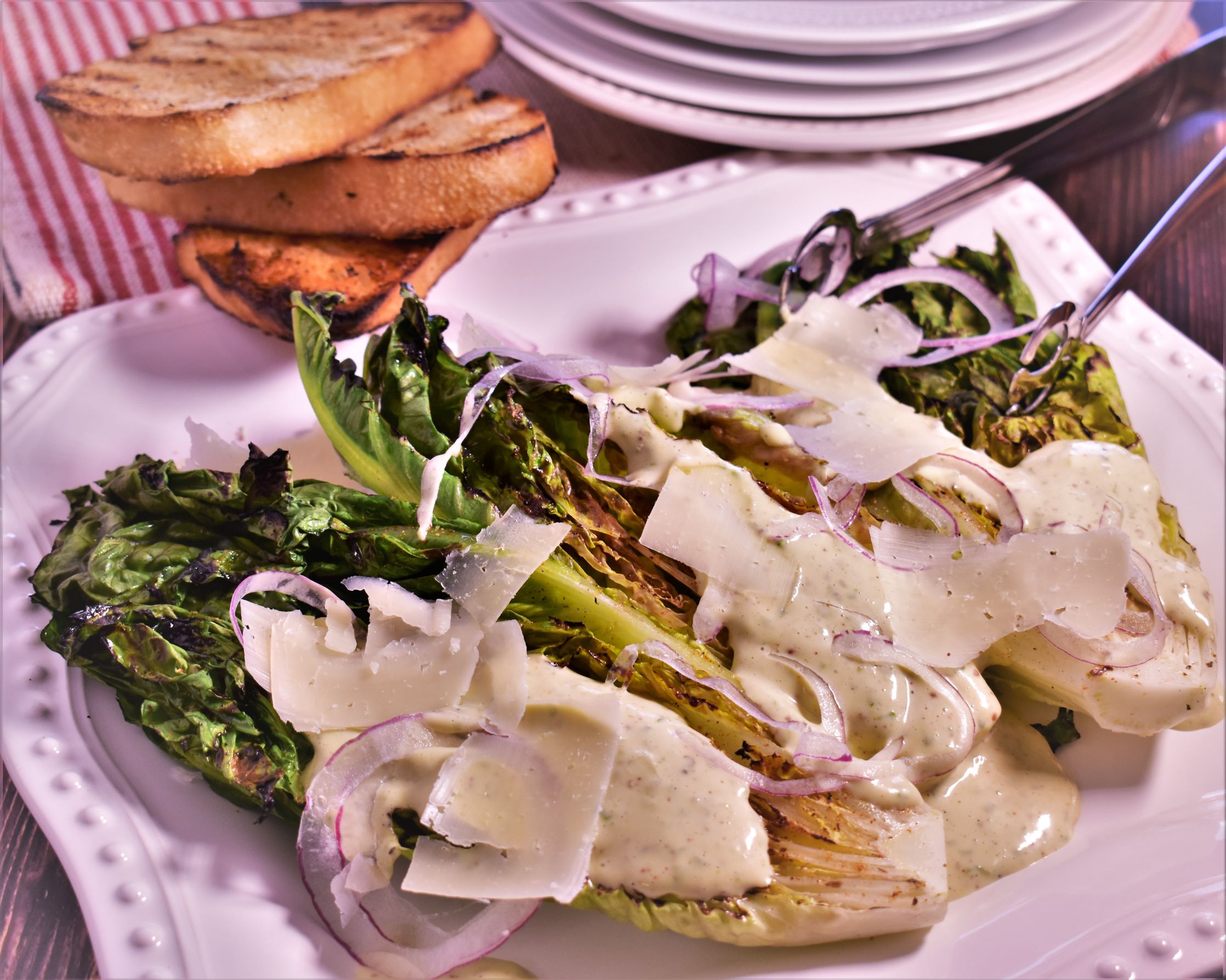 Servings
Makes 3-6 servings
Ingredients
3 hearts of romaine lettuce, halved lengthwise
2 teaspoons olive oil
½ teaspoon Magic Seasoning Salt® or Magic French Fry Seasoning®
Green Onion Salad Dressing
shaved red onion
shaved Manchego cheese
croutons or grilled, sliced bread
---
How To Prepare
Heat your grill to high heat. Sprinkle the cut side of the hearts of romaine with the oil and Magic Seasoning Blend.
When grill is hot, place romaine hearts, cut side down, onto grates and grill just until you start to see grill marks.
Remove from heat to a plate and serve with
Green Onion Salad Dressing
, shaved red onion, Manchego cheese, and croutons or a side of grilled bread.