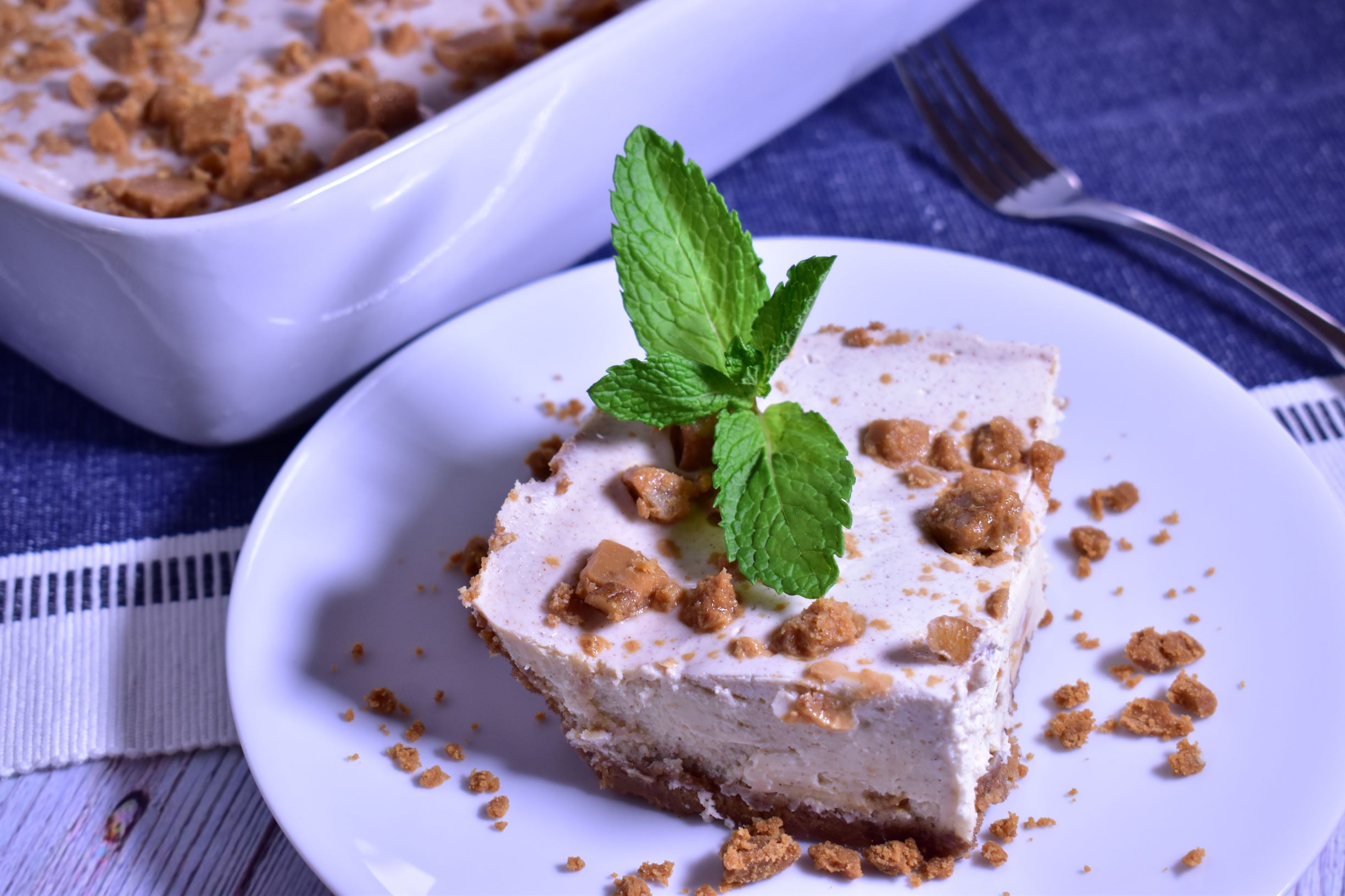 Servings
Makes 18 servings
Ingredients
GRAHAM CRACKER CRUST:
3 cups graham cracker crumbs
½ cup Sweetie Magic®
1½ sticks unsalted butter, melted
PRALINE CHEESECAKE:
32 ounces cream cheese, softened
½ cup sugar
½ cup + 2 tablespoons Sweetie Magic®, in all
4 eggs
1 teaspoon vanilla extract
6
Pecan Pralines
, chopped
2 cups sour cream
---
How To Prepare
GRAHAM CRACKER CRUST:
Preheat oven to 325°F and spray a 13" X 9" baking dish with cooking spray.

In a mixing bowl, thoroughly mix the graham cracker crumbs, Sweetie Magic and melted butter together. When combined, pour into the prepared baking dish, and press into the bottom and up the sides. Bake for 10 to 12 minutes, then remove from oven and set aside.

PRALINE CHEESECAKE:
Add the cream cheese, sugar and ½ cup Sweetie Magic® to a mixing bowl and beat on high speed until light and fluffy.

Lower the speed to medium. Add in the eggs and vanilla and beat until smooth. Fold in ½ of the chopped praline pieces.

Evenly spread the cream cheese mixture onto the reserved crust and bake for 35 to 40 minutes, or until set and firm. Remove from oven and let cool for 15 minutes.

While cooling, whisk sour cream and 2 tablespoons of Sweetie Magic® together in a mixing bowl.

When cheesecake is cooled, pour sour cream mixture over the top. Carefully spread to evenly cover the top of cheesecake.

Sprinkle with the remaining chopped pralines and bake for another 12 to 15 minutes.

Remove from oven and let rest at room temperature for 1 hour. Cover and chill in refrigerator for at least 6 hours, or overnight for best results, before serving.