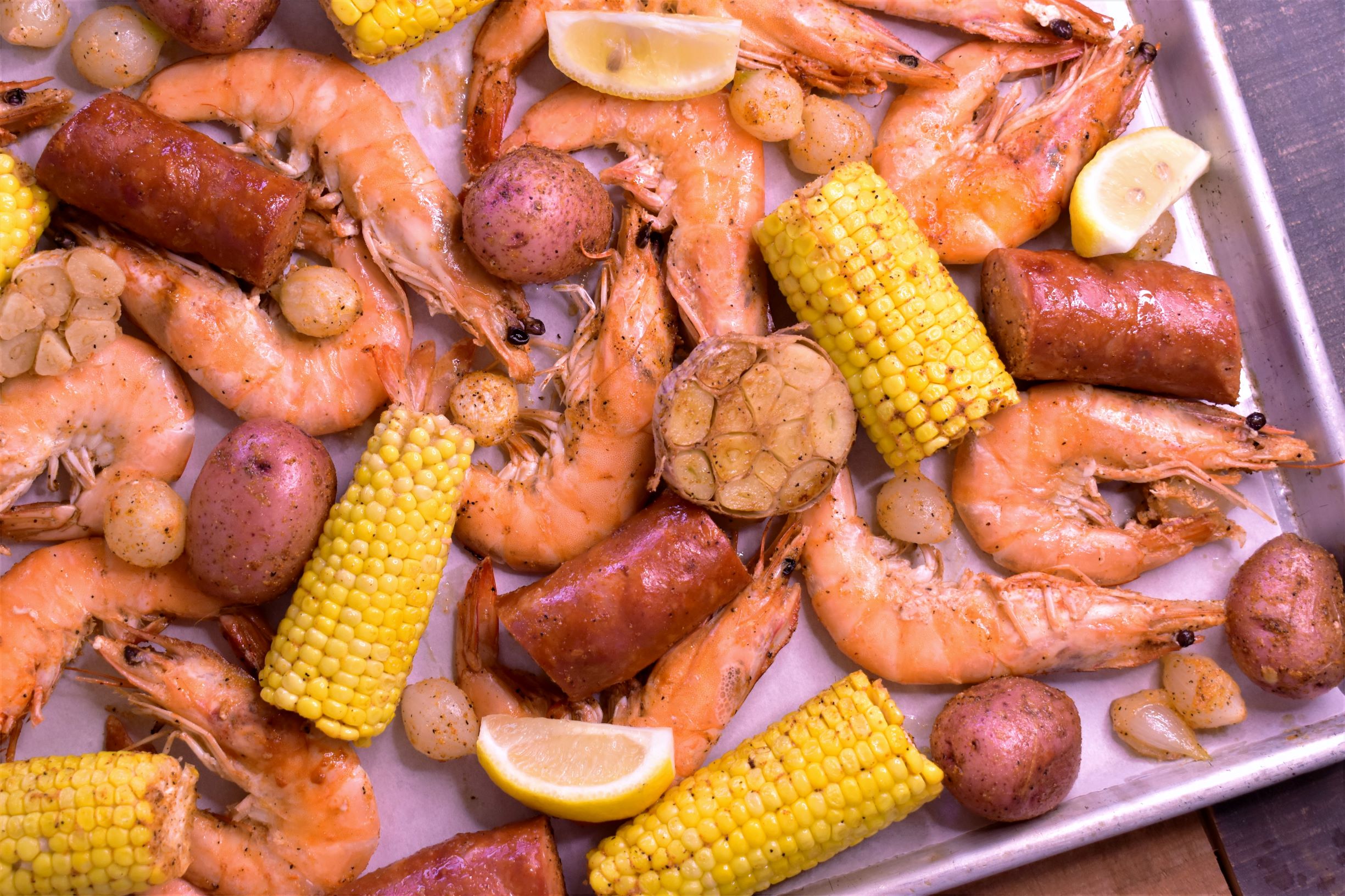 Servings
Makes 4 servings
Ingredients
6 tablespoons unsalted butter
2 teaspoons lemon juice
2 teaspoons Magic Pepper Sauce®
6 (2-inch) pieces corn on the cob
½ pound small red potatoes, halved
10 cloves garlic, peeled and lightly smashed
1 pound large shrimp, head- and tail-on
½ pound Andouille Smoked Sausage, cut into 2" pieces
½ cup frozen pearl onions
1 tablespoon canola oil
2 tablespoons Magic Creole Seasoning®
---
How To Prepare
Preheat oven to 425°.

Melt the butter, lemon juice and Magic Pepper Sauce® in a small saucepan together. Stir well and set aside.

Place the corn, potatoes, and garlic on a microwave-safe plate or dish. Place in microwave and heat for 5 minutes.

Remove from microwave and add to a large bowl along with the shrimp, Andouille Smoked Sausage, onions, oil, and Magic Creole Seasoning®. Toss well to mix.

Pour the reserved butter mixture onto a sheet pan and lay the shrimp, sausage, and vegetables over the top, in one layer.

Place in oven and cook for 12-14 minutes, or until shrimp are pink and cooked through. Remove from oven and serve hot.