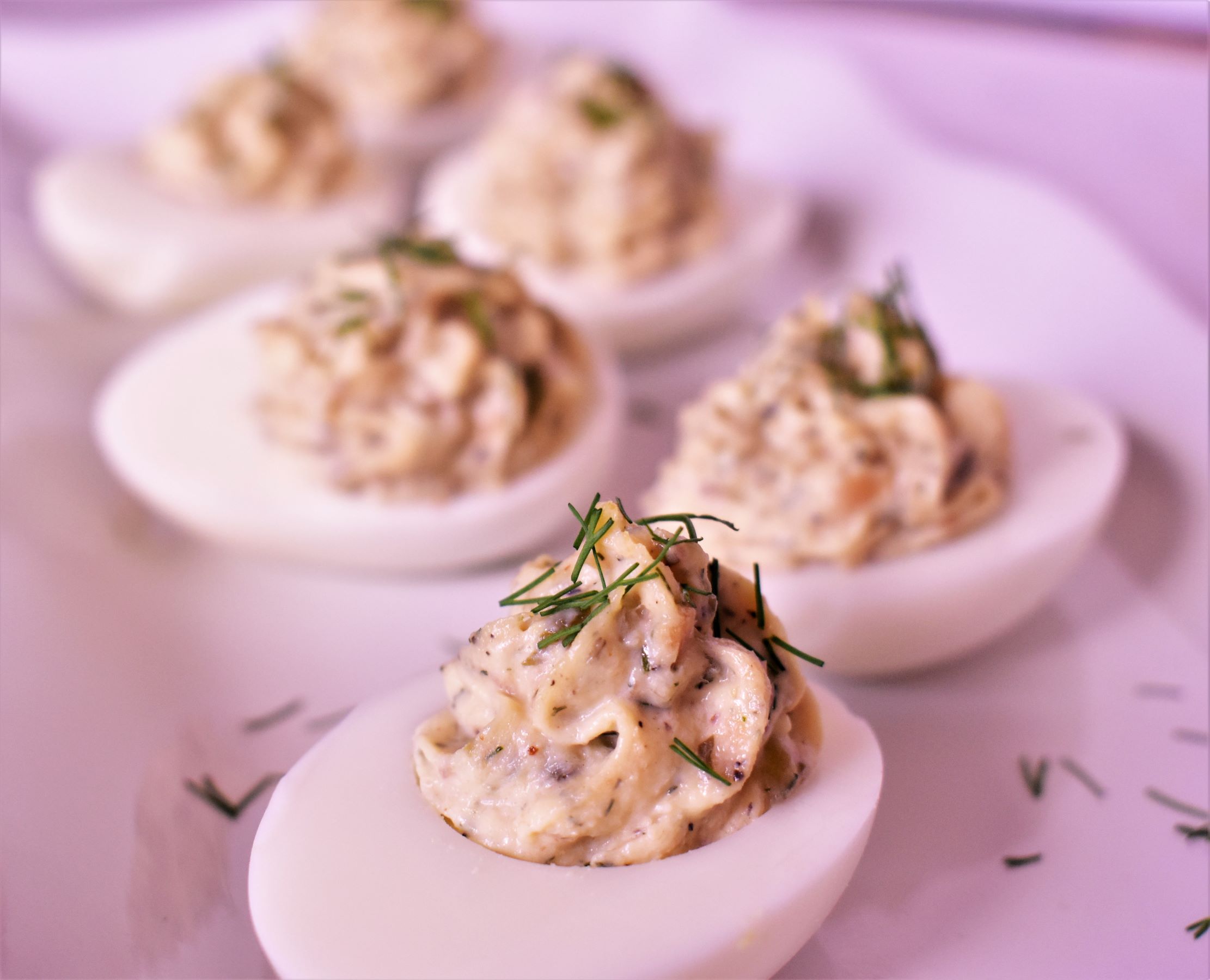 Servings
Makes 16
Ingredients
8 large eggs, hard boiled
½ cup mayonnaise
2 tablespoons sour cream
1½ teaspoons Salmon Magic®
1 tablespoon fresh dill, chopped
1 tablespoon fresh lemon juice
2 teaspoons capers, chopped
4 ounces cold smoked salmon, minced
½ teaspoon black pepper
---
How To Prepare
Peel the hard-boiled eggs, then slice them in half lengthwise. Taking care to keep the egg whites intact, remove yolks and place into the bowl of an electric mixer fitted with the paddle attachment.

Arrange the whites on a platter or plate in a single layer, cut sides up.

Add remaining ingredients to the yolks. Beat on medium speed until fluffy. Using a small spoon, or piping bag, fill the egg whites with the egg yolk mixture.

Loosely cover the eggs with plastic wrap and refrigerate for at least 30 minutes before serving.