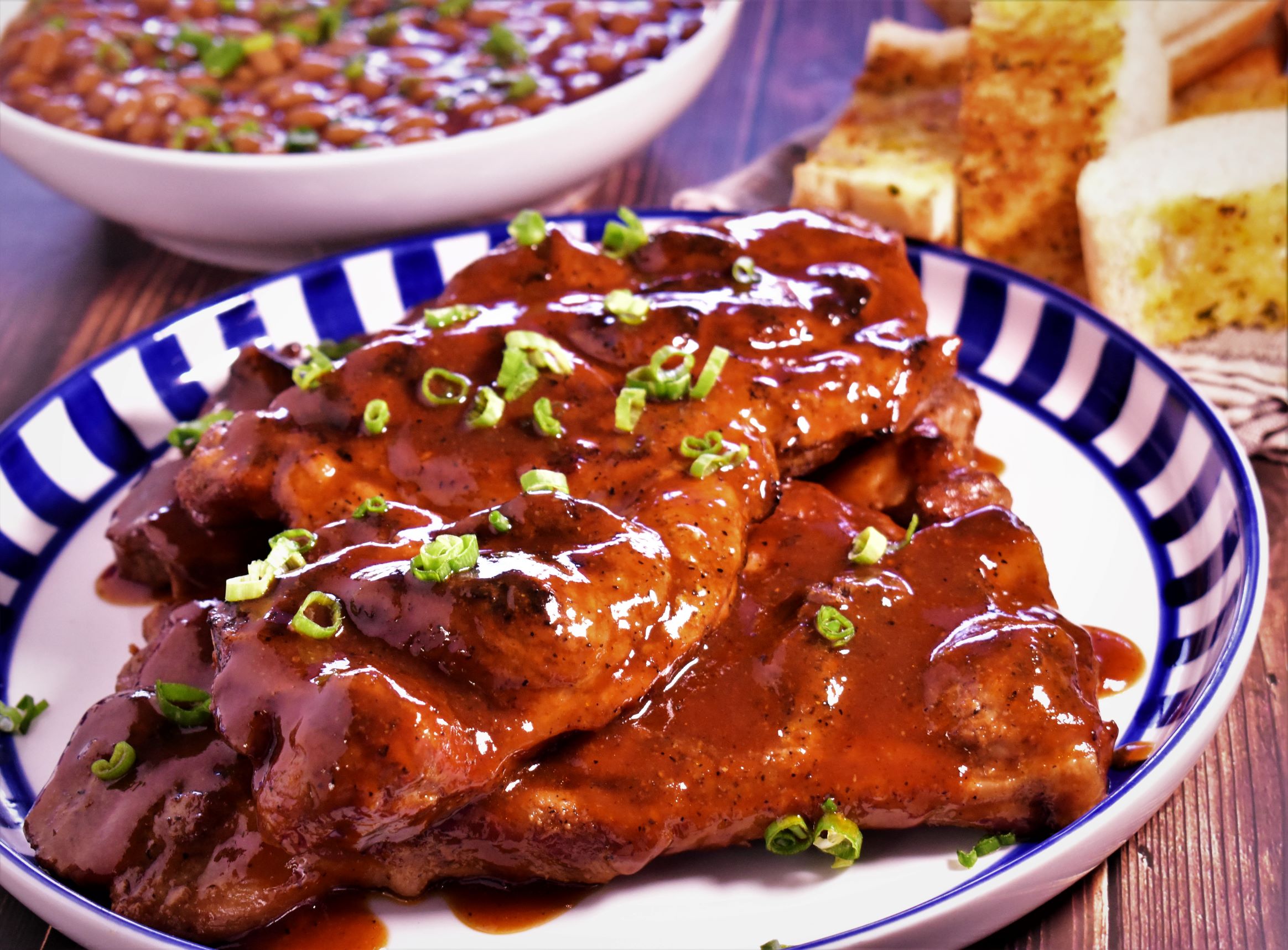 Servings
Makes 6 servings
Ingredients
3 to 4 pounds pork shoulder steaks
3 tablespoons Magic Creole Seasoning®, in all
12 ounces American-style lager beer
1½ cups classic-style barbeque sauce
---
How To Prepare
Preheat oven to 275°F. Preheat grill to 425°F or heat a grill pan over high heat.

Season the pork steaks with 1 tablespoon of the Magic Creole Seasoning®. Set aside.

In a mixing bowl add the beer, barbeque sauce and remaining Magic Creole Seasoning®. Whisk until fully combined.

Place reserved steaks on the grill or grill pan. Sear on each side for about 5 to 7 minutes. Remove steaks and place into a deep pan or baking dish. Pour the sauce over the steaks, cover with foil and place in the oven. Cook for 90 minutes.

Remove from the oven and remove the foil – take care to avoid the steam!

Serve hot on a bun, and with your favorite sides.