This dish is festive enough for a special occasion (Rex is the New Orleans King of Carnival), but easy enough to serve often! This version of an old favorite is sure to satisfy anyone's comfort-food craving!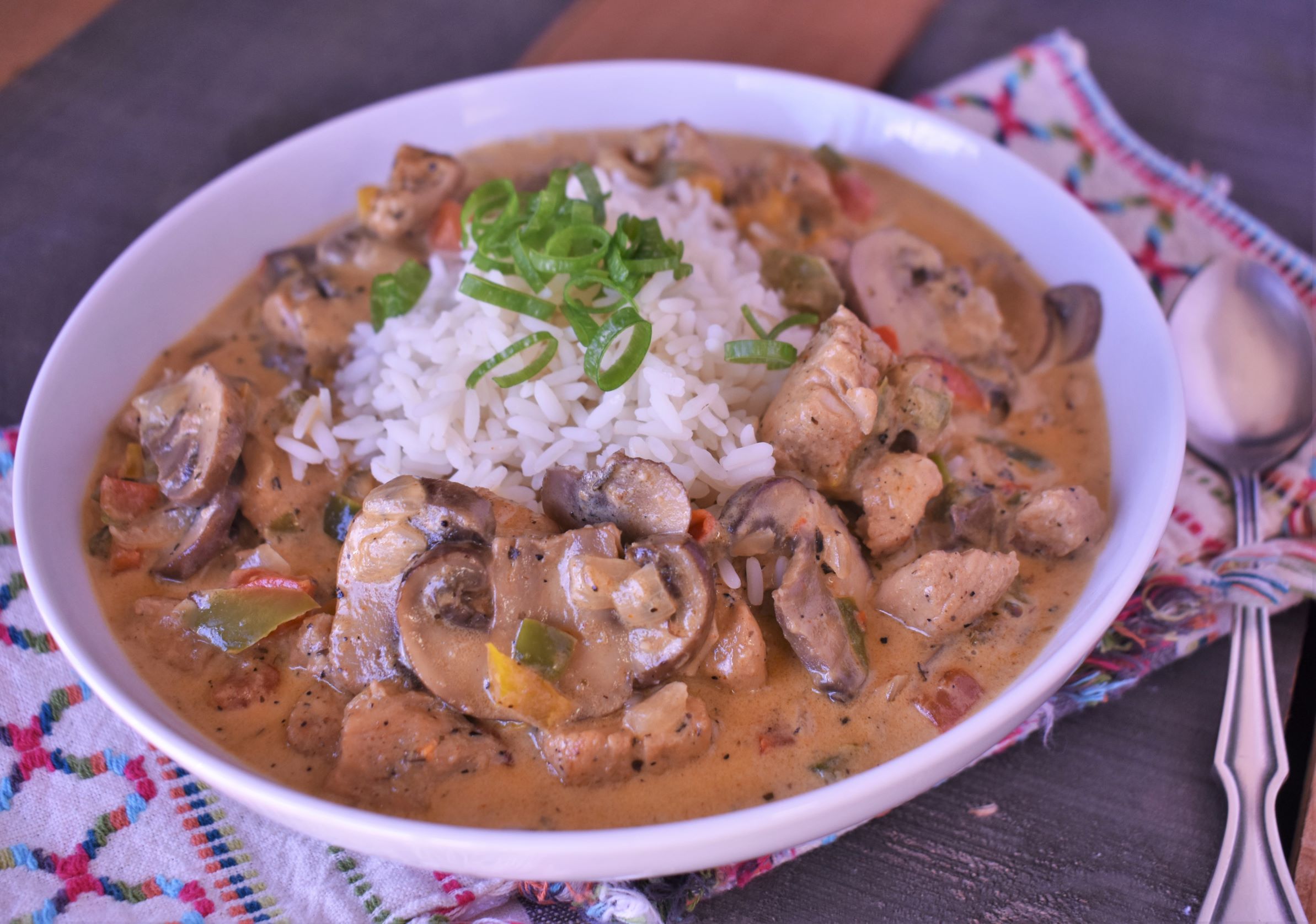 Servings
Makes 6-8 servings
Ingredients
1 pound diced turkey breast (See NOTE)
2 tablespoon + 1 teaspoon Poultry Magic®
4 tablespoons unsalted butter
1 cup diced onions
¾ cup diced green bell peppers
¾ cup diced yellow bell pepper
¾ cup diced red bell pepper
3 cups sliced mushrooms
1 cup unsalted chicken stock
2 cups heavy cream
½ cup cream cheese
---
How To Prepare
Season turkey breast with 1 tablespoon of the Poultry Magic® and let rest for 5 minutes. Heat a heavy bottomed pot over high heat and add 2 tablespoons of the butter. When melted, add the turkey, and stir to coat. Cook, stirring occasionally, until turkey is browned on all sides. Add the rest of the butter to the pot, and melt. Then add the onions, bell peppers, mushrooms, and remaining seasoning. Cook, stirring occasionally, for 4 minutes, then add the stock and bring to a boil. Add the heavy cream, bring to a low boil, and let cook for 5 minutes, or until desired thickness. Remove pot from heat. Carefully remove 1 cup of cooking liquid from pot and add to a blender or food processor along with the cream cheese. Blend until smooth, then stir back into pot. Once fully incorporated, serve immediately over rice or egg noodles.


NOTE: This can be made with fresh turkey (or chicken), and also is a great way to use leftover holiday bird. If you use cooked turkey, then season and add it toward the end of the cooking time, so it doesn't overcook.