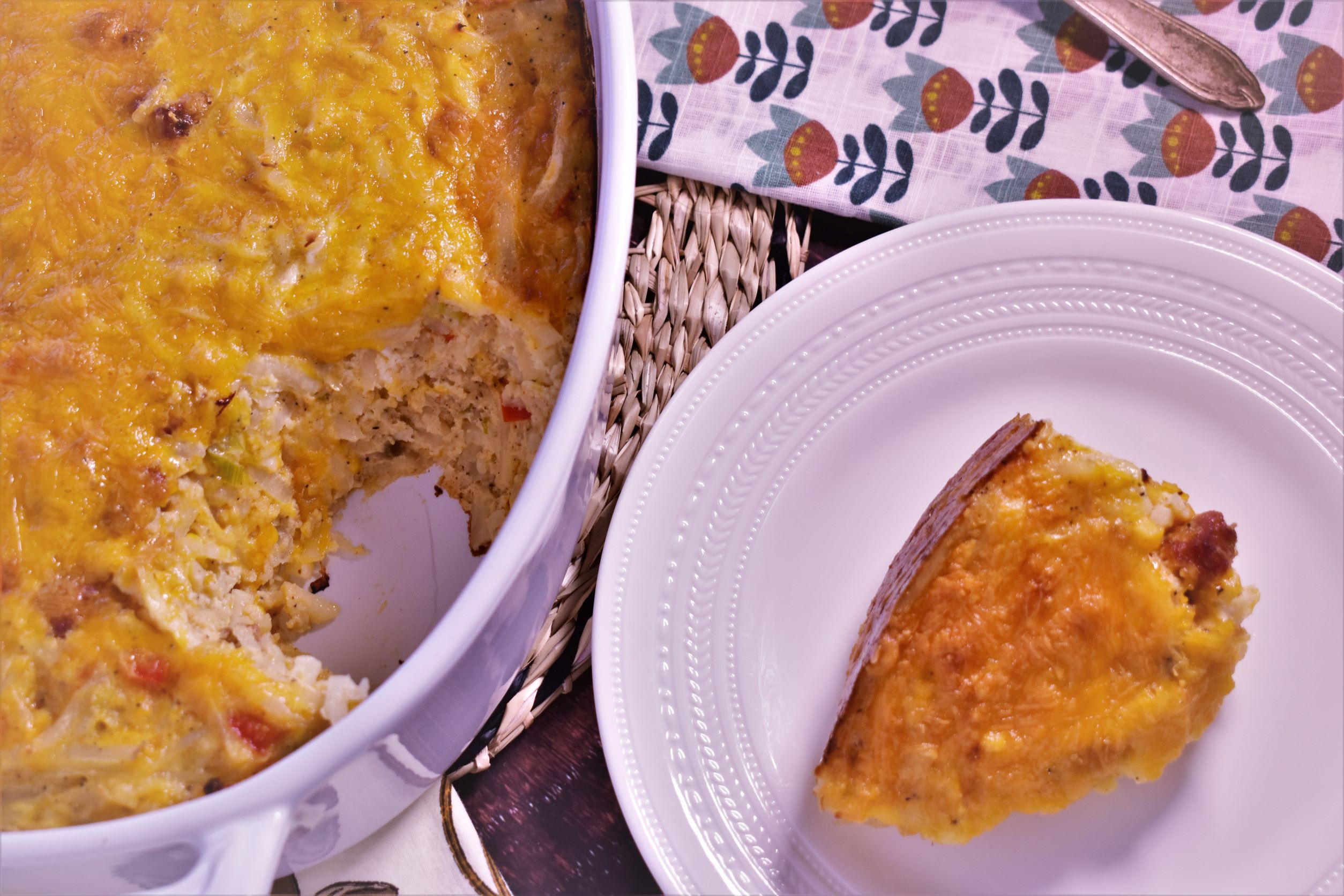 Servings
Makes about 10 servings
Ingredients
2 tablespoons canola oil
½ pound Andouille Smoked Sausage, diced
½ cup red bell pepper, diced
½ cup green onion, diced
8 eggs
1 cup milk
2 tablespoons Vegetable Magic®
2 tablespoons Magic Pepper Sauce®
2 cups shredded cheddar cheese, in all
20 oz (7½ cups) shredded hash browns, thawed
---
How To Prepare
Preheat oven to 350°F.

Heat oil in a medium sized skillet over medium heat. Add diced andouille and sauté for 3 minutes, then add red bell pepper and green onions cook for an additional 3 minutes. Remove from the heat and set aside.

In a large mixing bowl, whisk eggs, milk, Vegetable Magic® and Magic Pepper Sauce® together. Add 1½ cups shredded cheese, reserved andouille mixture and hashbrowns. Stir well to combine.

Coat a 9" x 13" baking dish with cooking spray. Add the hashbrown mixture then top with the remaining ½ cup shredded cheese.

Bake for 35 to 40 minutes or until heated through, cheese is melted and golden brown on top.

Serve hot.