We added our Smoked Meats to this pressed sandwich for a unique touch of flavor! They pair well with the provolone and the vinegary veggie mix. Want to go a little spicy? Just use our Hot Andouille instead of Regular!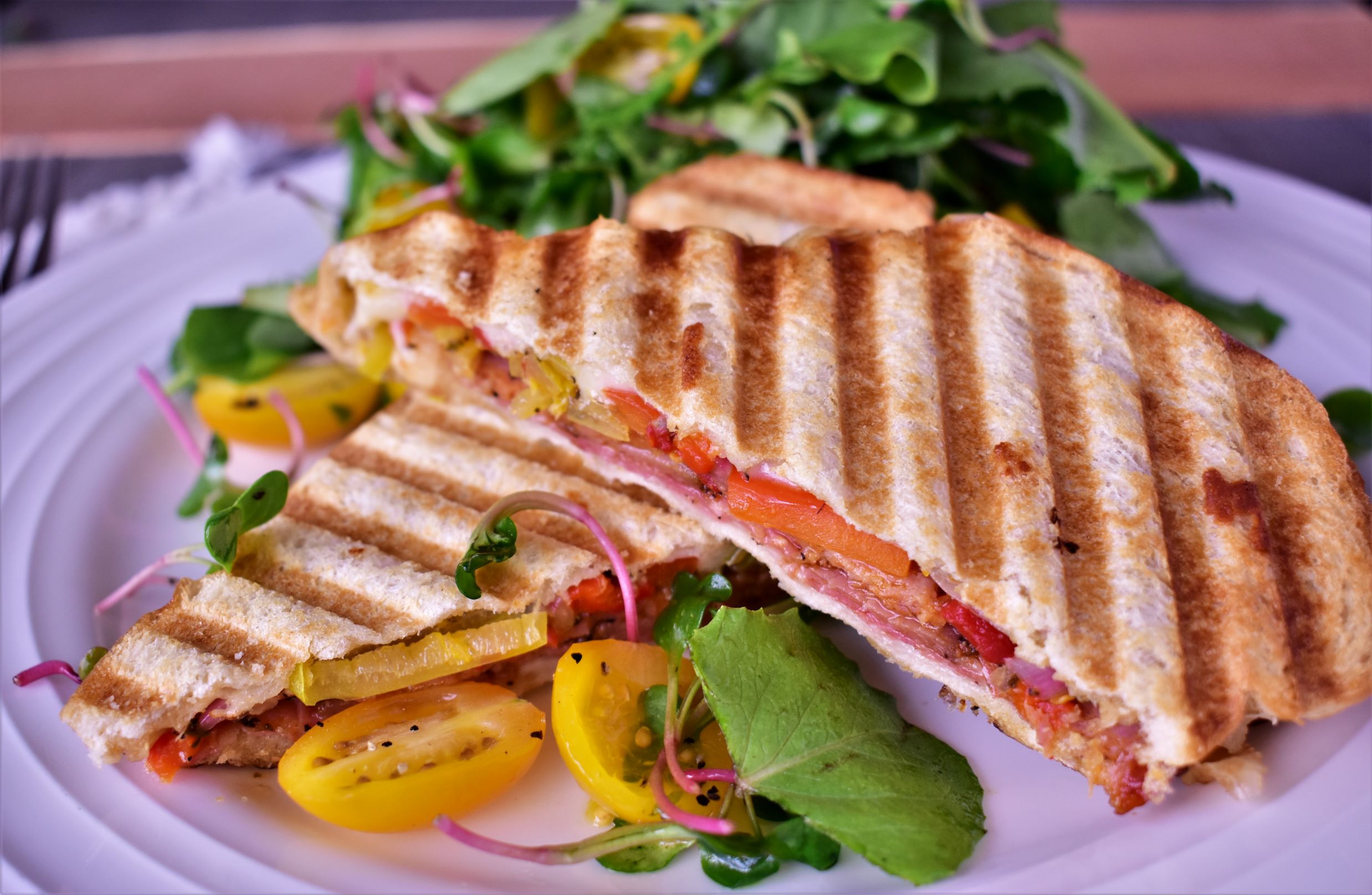 Servings
Makes 4 sandwiches
Ingredients
¾ cup thinly sliced red onion
½ cup small diced red bell pepper
½ cup diced roasted red pepper
¾ cup thinly sliced pepperoncini
4 tablespoons white vinegar
2 tablespoons extra virgin olive oil
2 tablespoons Herbal Pizza & Pasta Magic®
8 (¾-inch thick) slices of Italian bread like ciabatta or focaccia, or sourdough
8 ounces thin sliced provolone
16-24 thin slices of Andouille Smoked Sausage (Hot or Regular)
16-24 thin slices of Tasso
16-24 thin slices of Calabrese salami
---
How To Prepare
In a large mixing bowl, toss the onion, bell peppers, roasted peppers, pepperoncini, vinegar, oil, and Herbal Pizza & Pasta Magic® together and set aside until ready to use.

Preheat your panini press according to manufacturer's instructions. Prepare the sandwiches by laying out the bottom piece of bread, then stacking a couple slices of provolone, 4-6 slices each of Andouille, Tasso and salami, about a half cup of the reserved salad mix, topped with a couple more slices of provolone, and top piece of bread.

Carefully place sandwiches in panini press and cook until brown and crispy. Serve hot.