Live crawfish are shipped to various markets around the country, and your fish market may be able to get them for you if you put in an order.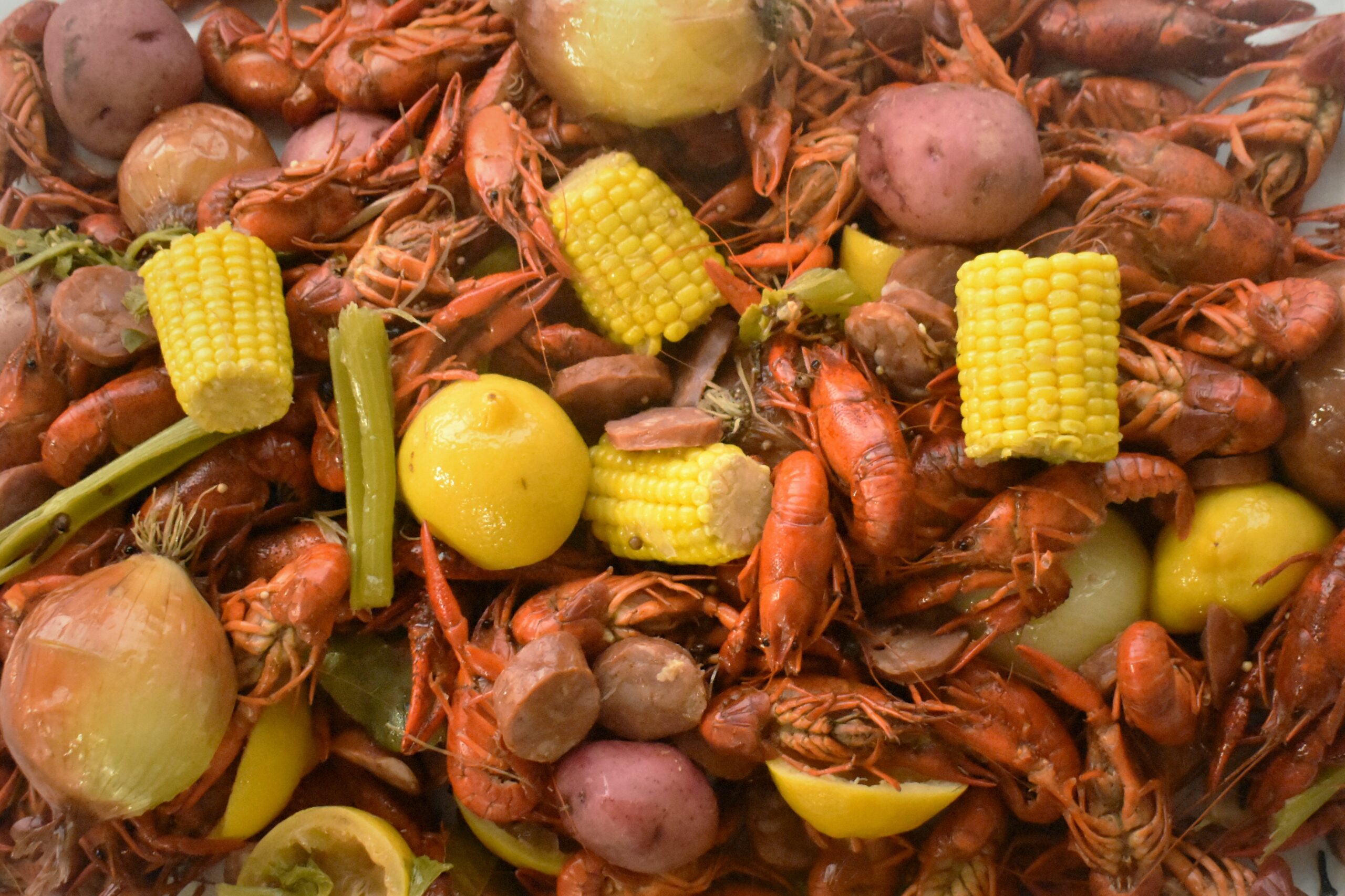 Servings
Makes 4-5 servings
Ingredients
Seasoning Mix:
1¼ cup salt
½ cup sugar
½ cup cayenne pepper
6 bay leaves
5 tablespoons Chef Paul Prudhomme's Blackened Redfish Magic®
4 tablespoons garlic powder
3 tablespoons onion powder
1 teaspoon black pepper
3 tablespoons whole coriander seeds
3 tablespoons whole all spice
1½ tablespoons ground clove
2 tablespoons brown mustard seeds


10 pounds live crawfish** or fresh, head-on shrimp, 21-25 count (See NOTE)
4 lemons, halved
2 oranges, halved
½ bunch celery, cut into 2-inch pieces
4 medium yellow onions, peeled
2 pounds new potatoes, depending on the size you may have to half them
2 heads garlic, broken off the pod and left unpeeled
1 pound Chef Paul Prudhomme's Andouille Sausage (Hot or Regular), cut into 2-inch pieces
8 corn niblets, frozen
4 cups ice
---
How To Prepare
Add 3 gallons of water to a 6-gallon pot, cover and bring to a boil over high heat. Add all Seasoning Mix ingredients to a bowl and mix well. When the water reaches a rolling boil, add the seasoning mix to the pot along with the lemons, oranges, celery, and onions. Cover and cook for 10 minutes. Then add the potatoes and garlic, cover and cook for 14 minutes. Add the drained seafood to the pot, cover and cook for 5 minutes, then turn the fire off. Add in the andouille, frozen corn, and ice. Mix well and let soak, uncovered, for 30 minutes for crawfish or 25 minutes for shrimp, stirring every 5 minutes. Then carefully scoop seafood, vegetables and sausage from pot and serve immediately.

**NOTE: Before cooking, dump the live crawfish into a large bucket and rinse twice with cold water to remove dirt and debris. Also remove and discard any dead crawfish. Fill bucket with fresh water and soak until ready to use.